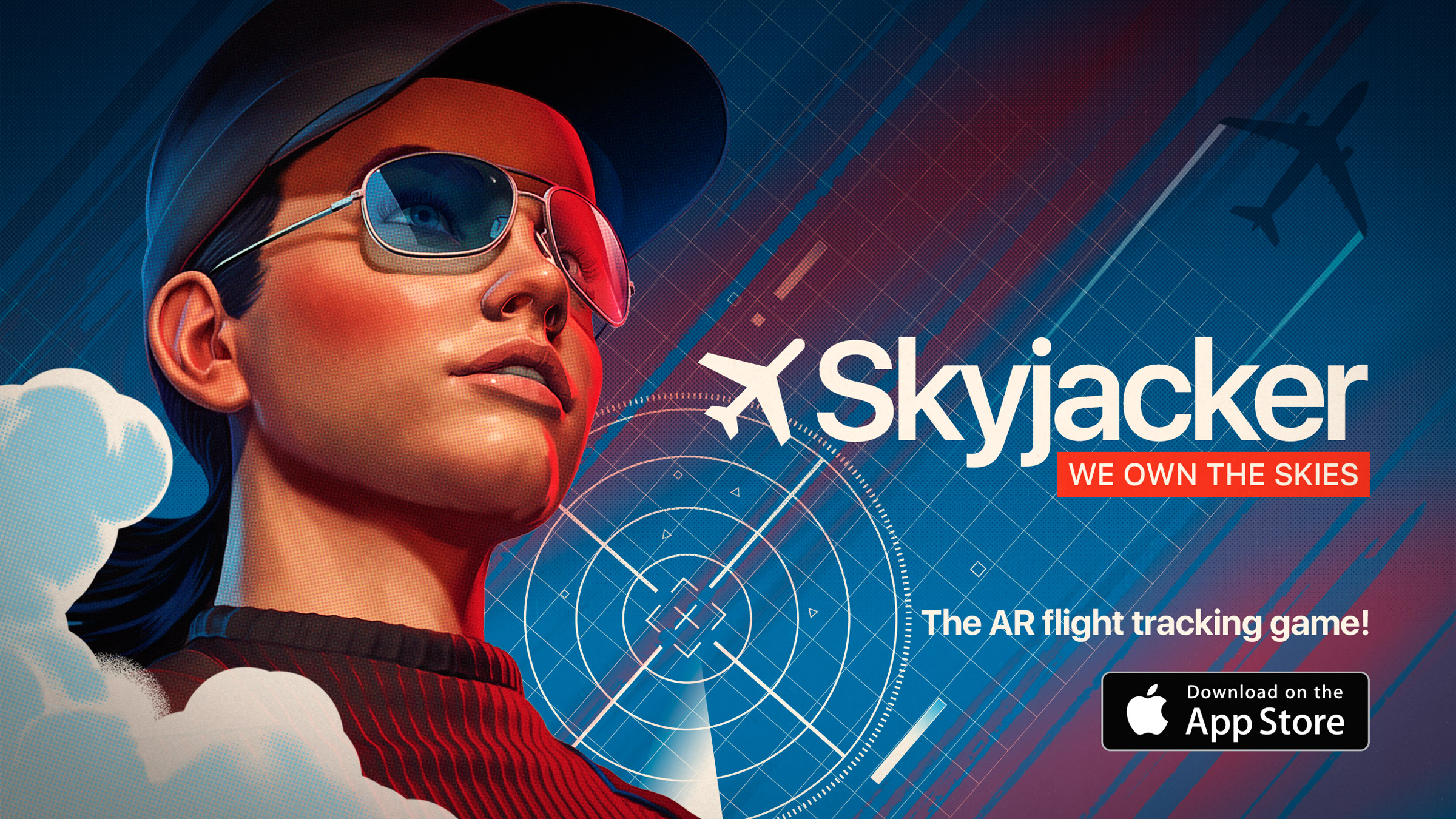 Skyjacker – We Own the Skies
Game Designer, 2017
Inspired by the US skyjacking epidemic of the late 60's / early 70's where opportunists would commandeer aircraft for fame and fortune, I designed and built Skyjacker with tech legend Rob Chandler. At last, there's a game where you can live out your fantasy of hijacking an A380 in real life. 2 people, 6 months, $0 budget, it's live. Play today!
Game site and dev blog
Download and play (iOS)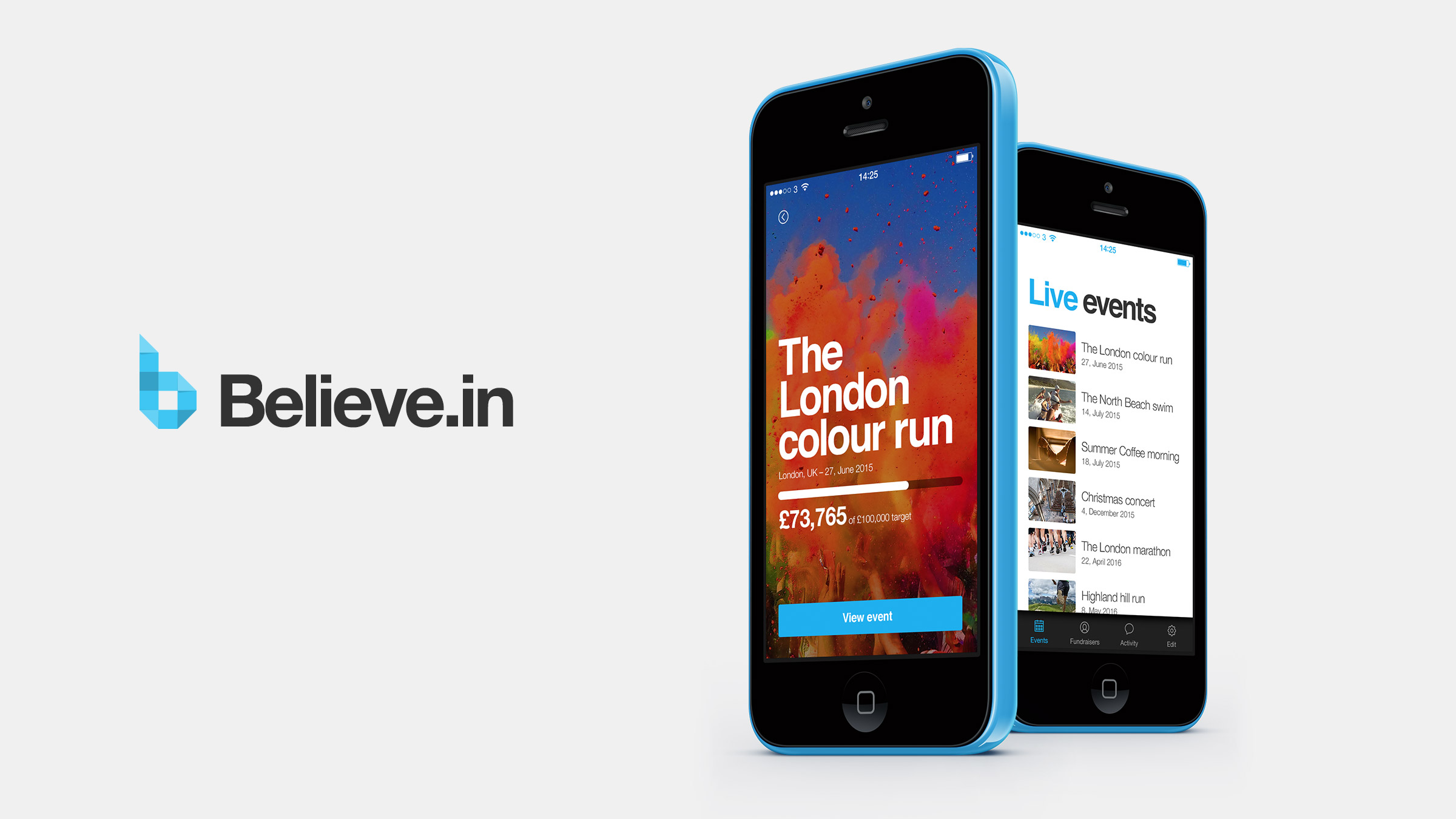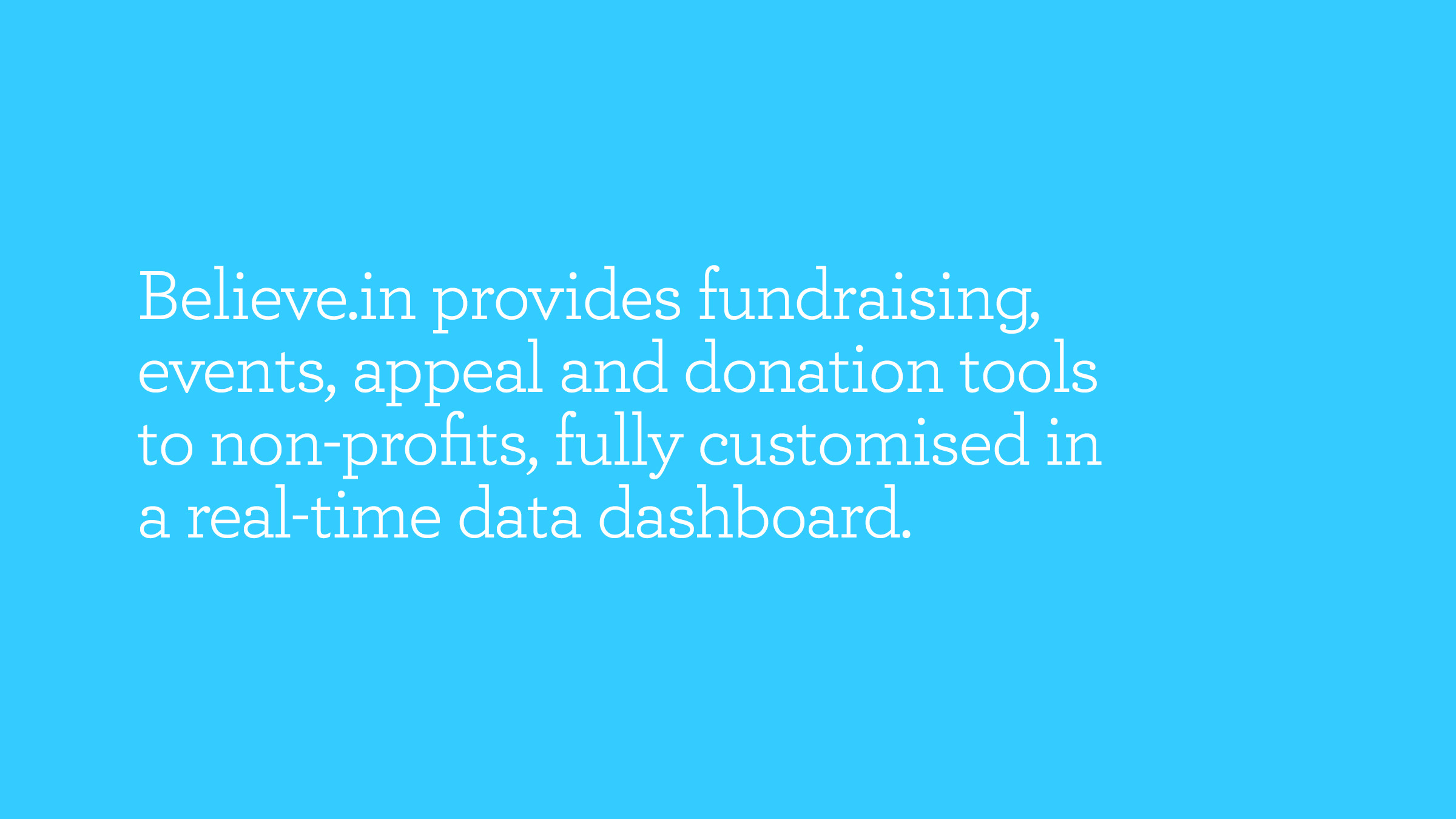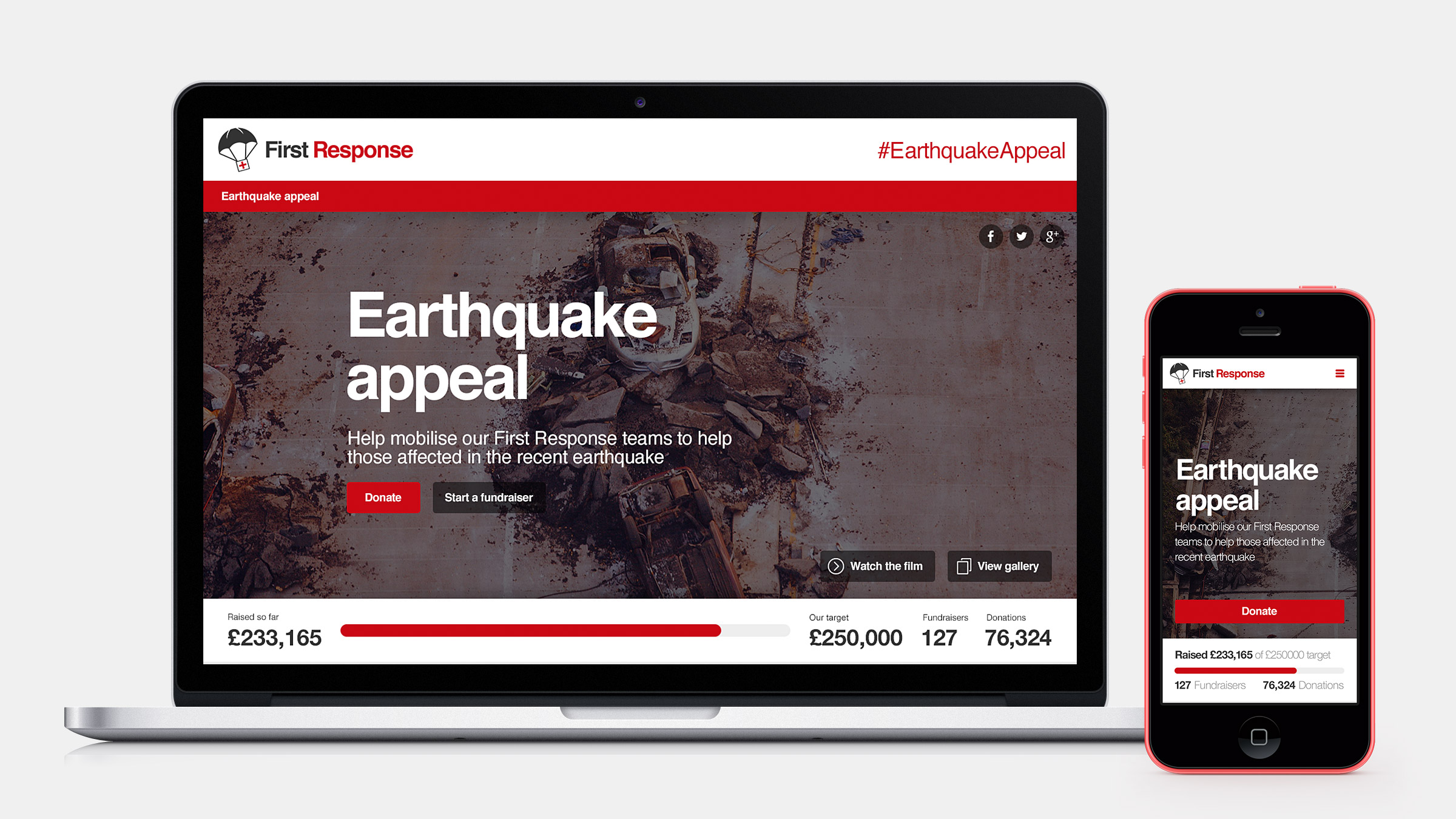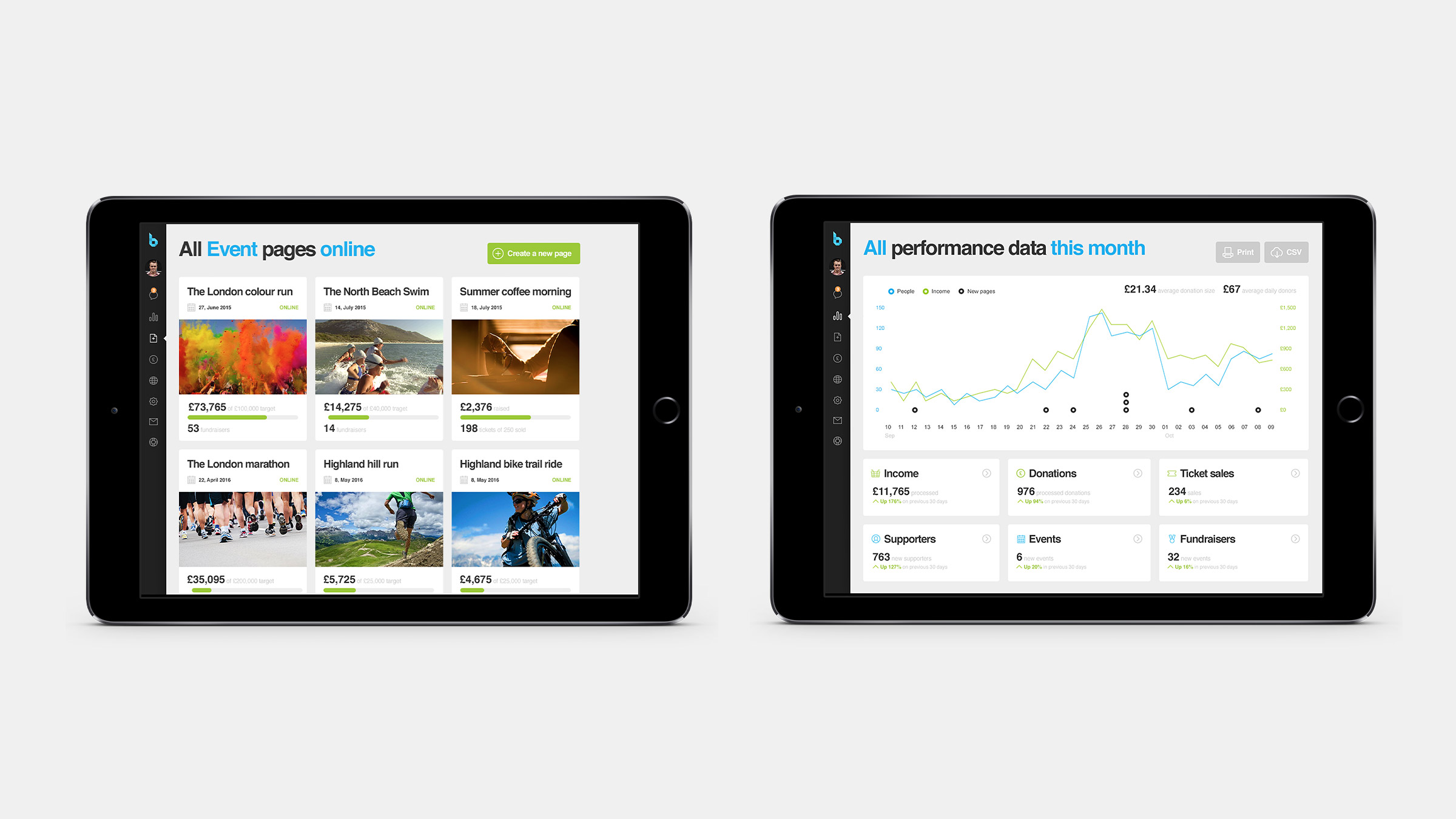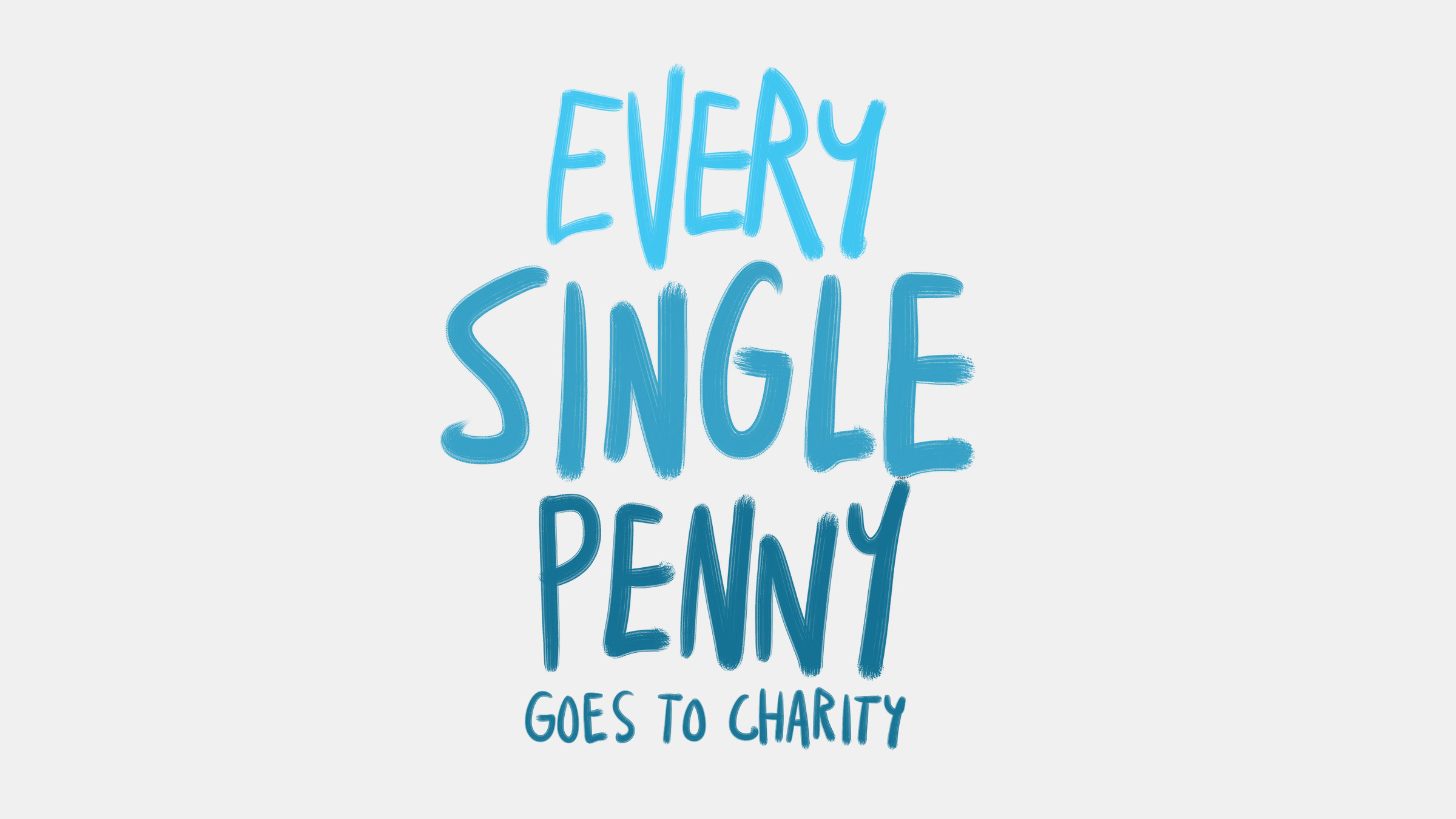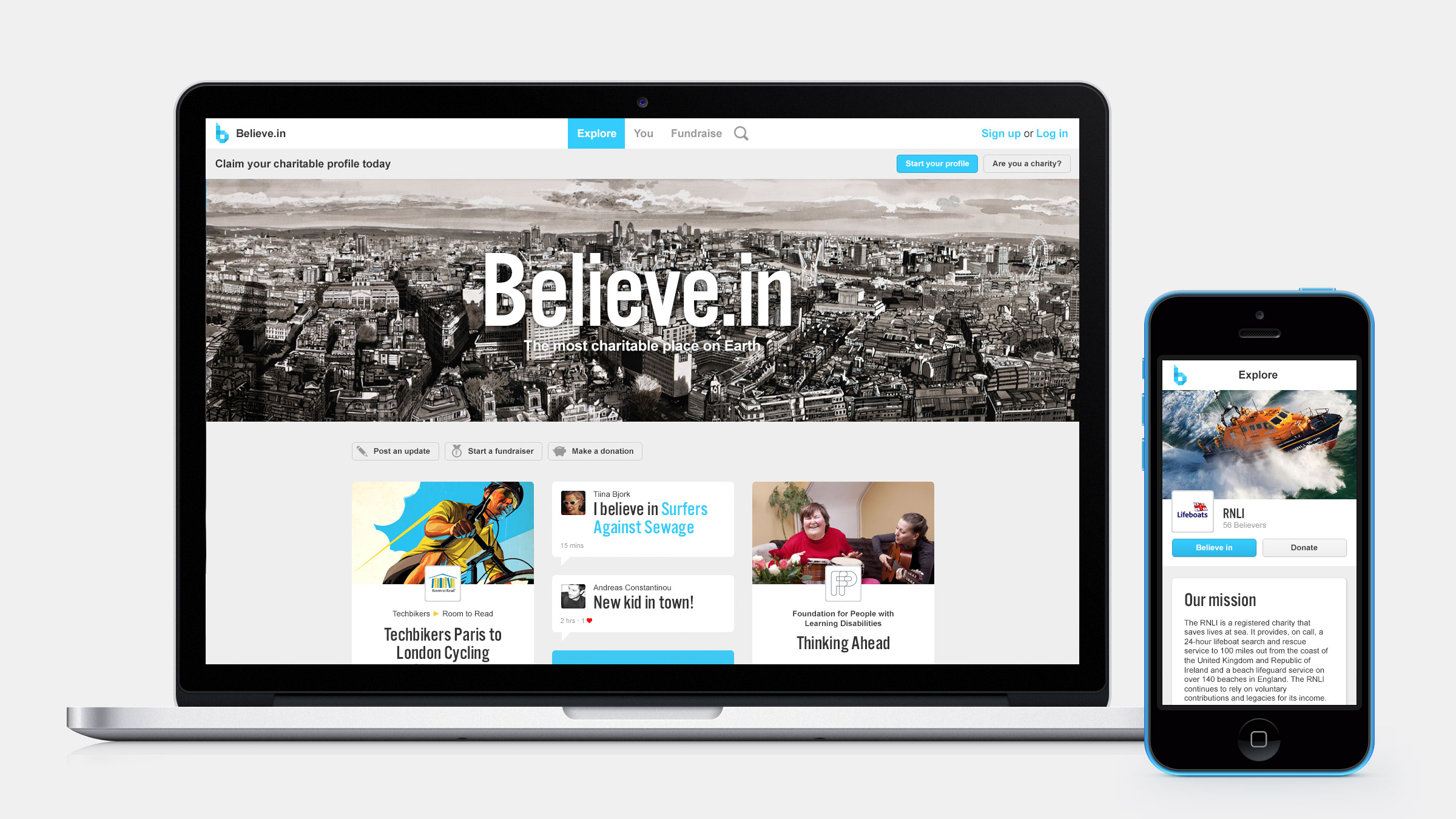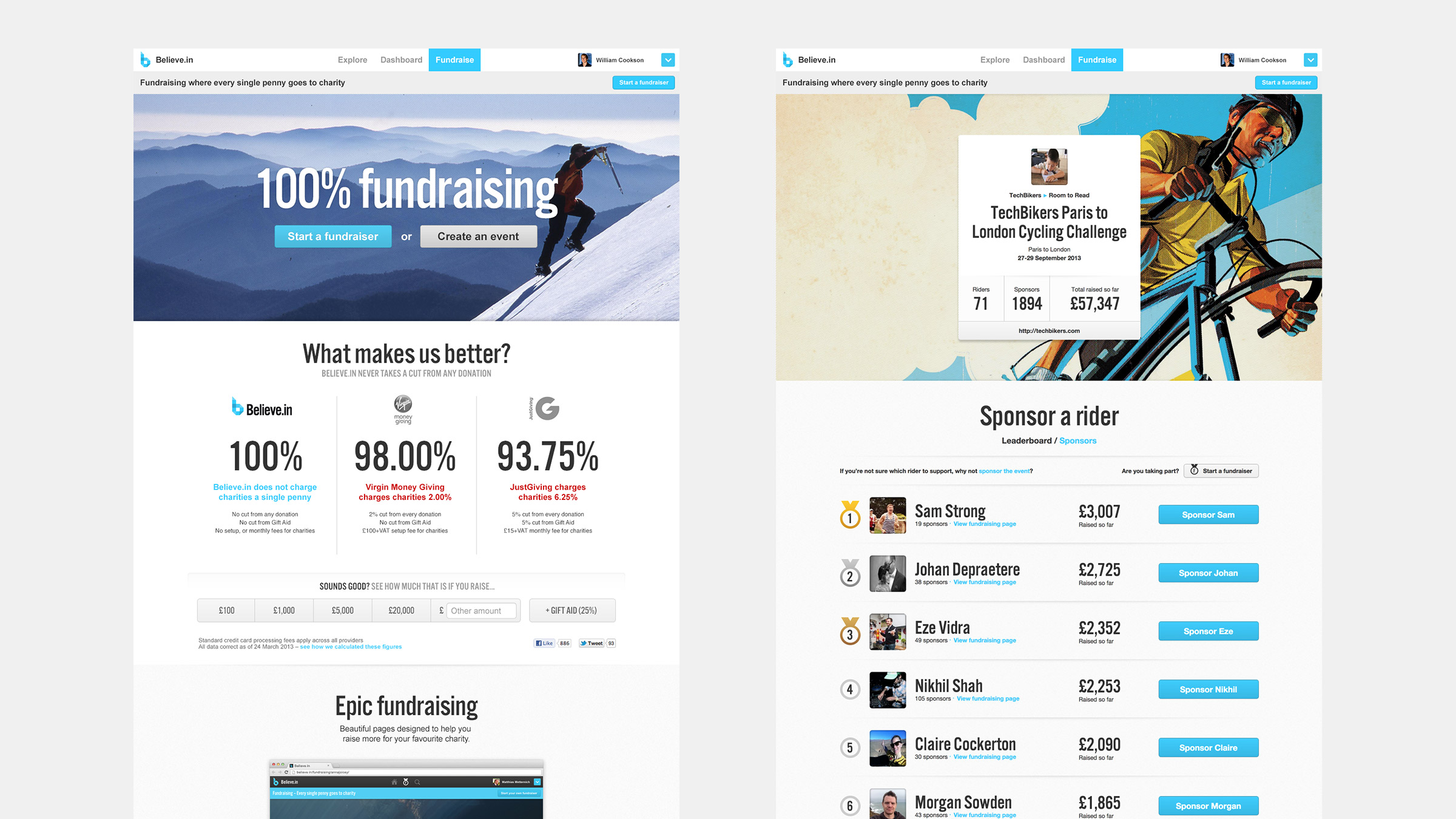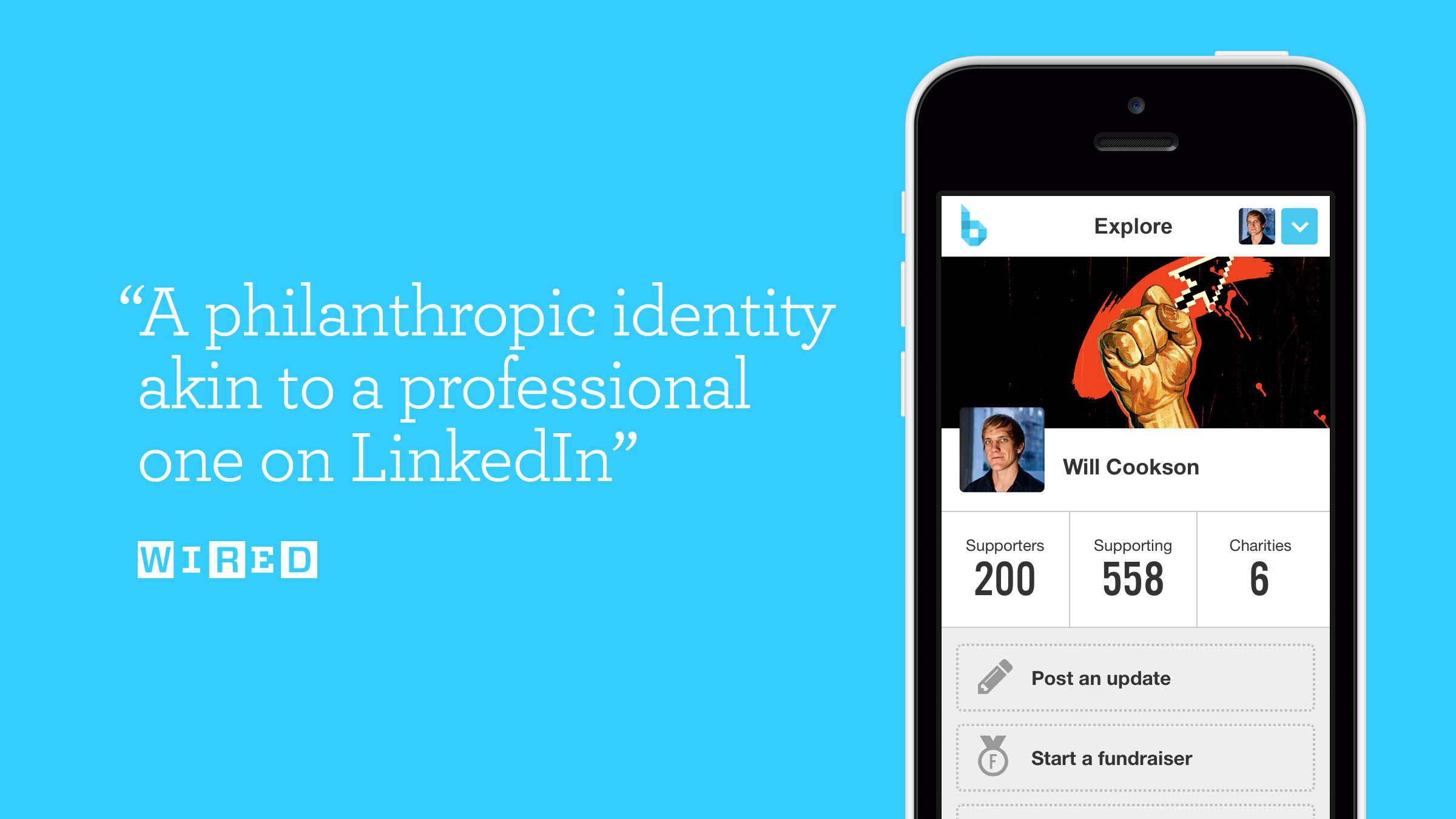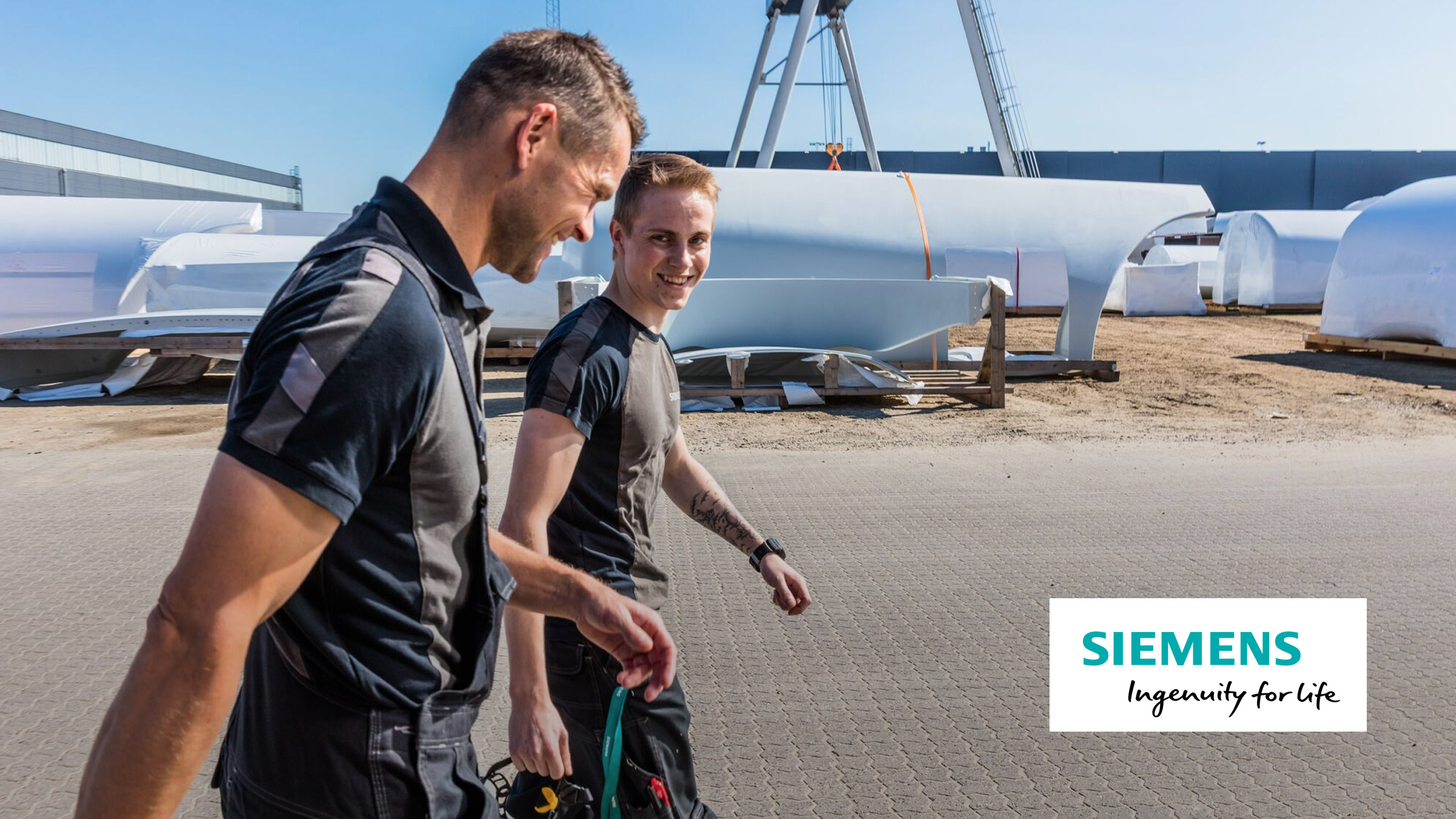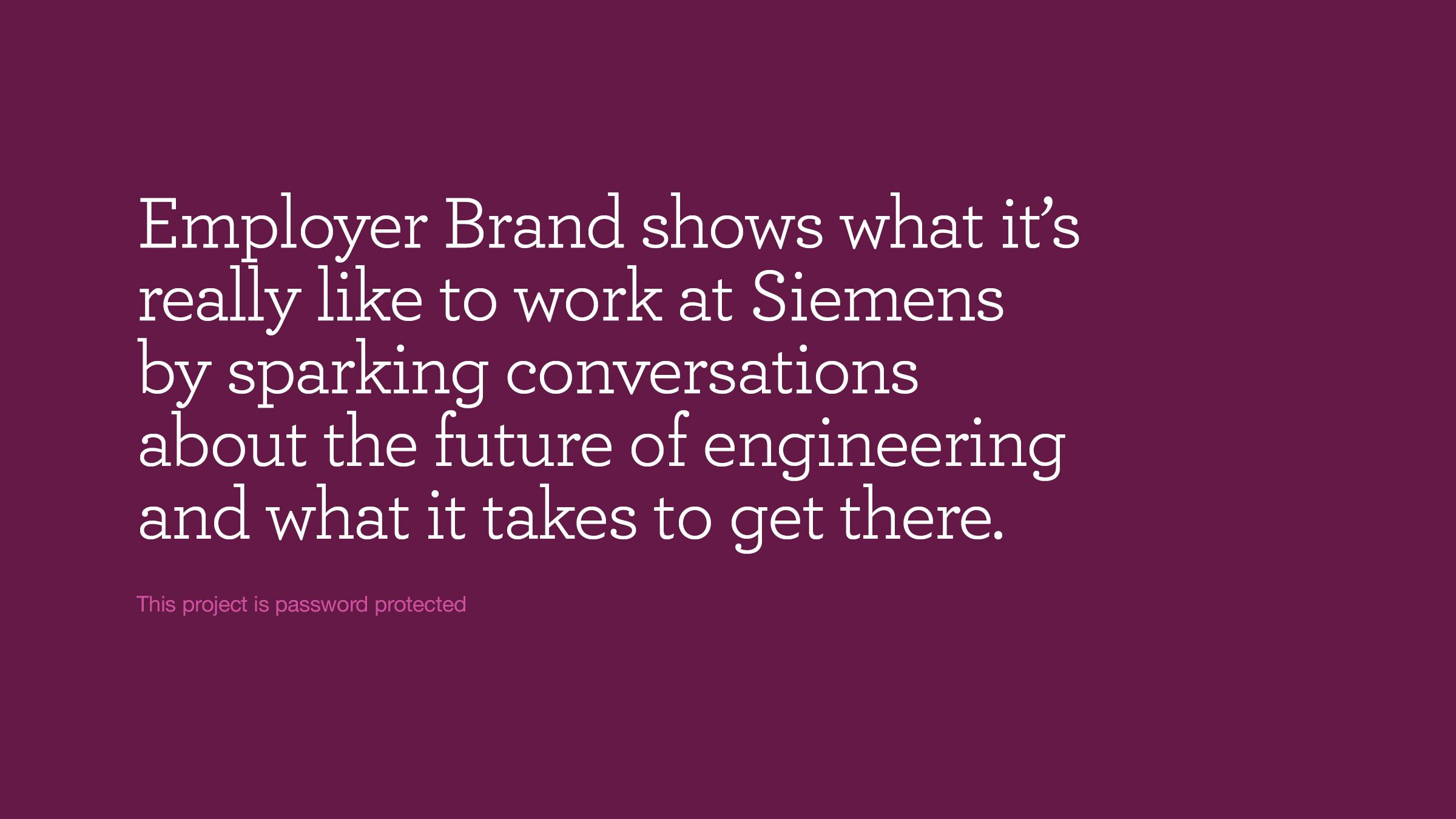 Siemens Employer Brand
Creative Director, R/GA, 2016
A comprehensive strategic and creative project for Siemens to ensure they hire and retain the best engineering talent in the world. I provided the creative leadership to the clients and an agency team that grew to over 60 strong, across multiple markets, with oversight of brand playbooks, design toolkits, editorial guidelines, tone of voice development, film and photo shoots, recruitment campaigns and exhibition design. Phew... Hit me up if you want to see what was achieved here!
Siemens Employer Brand Portfolio (Password)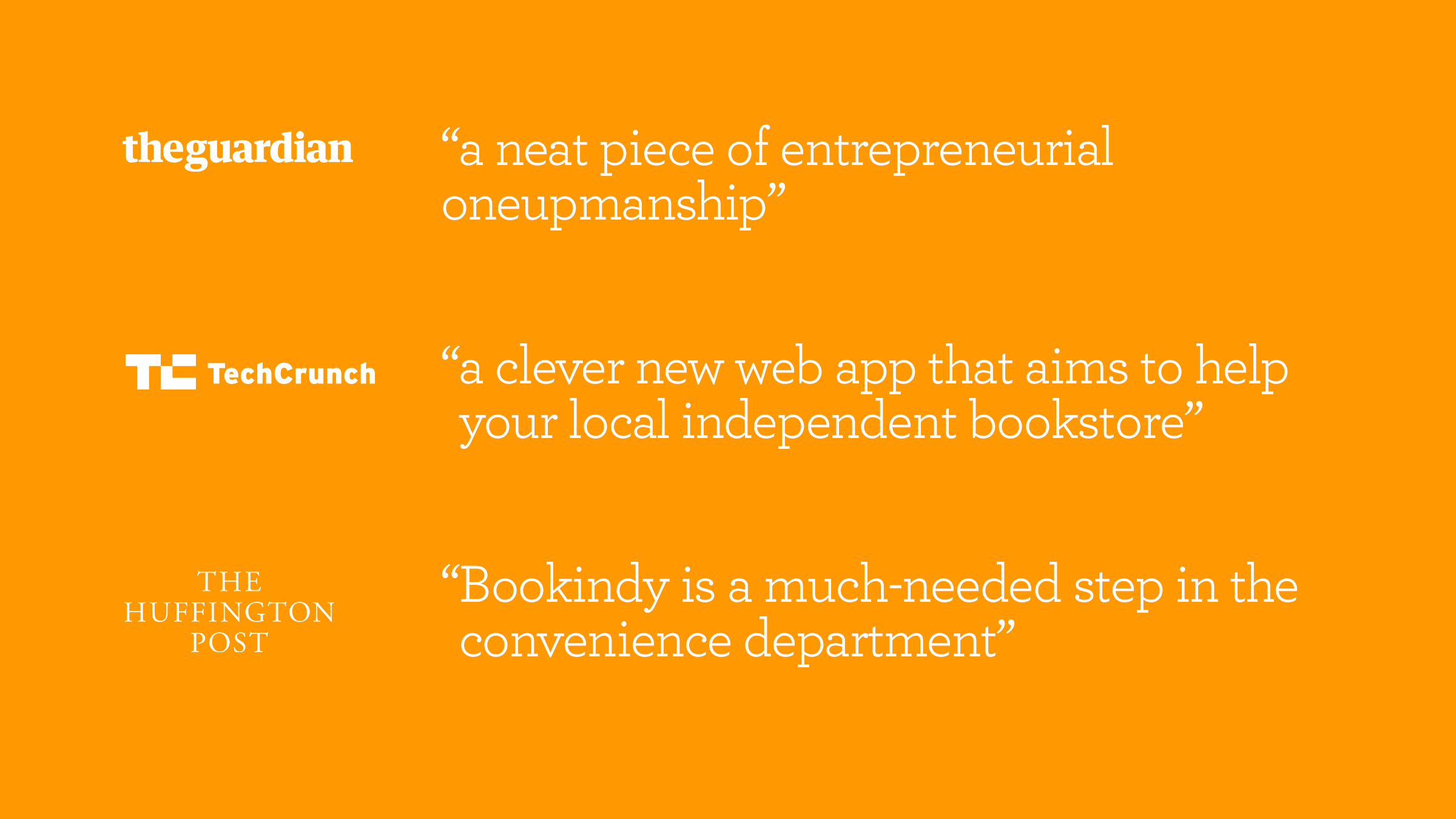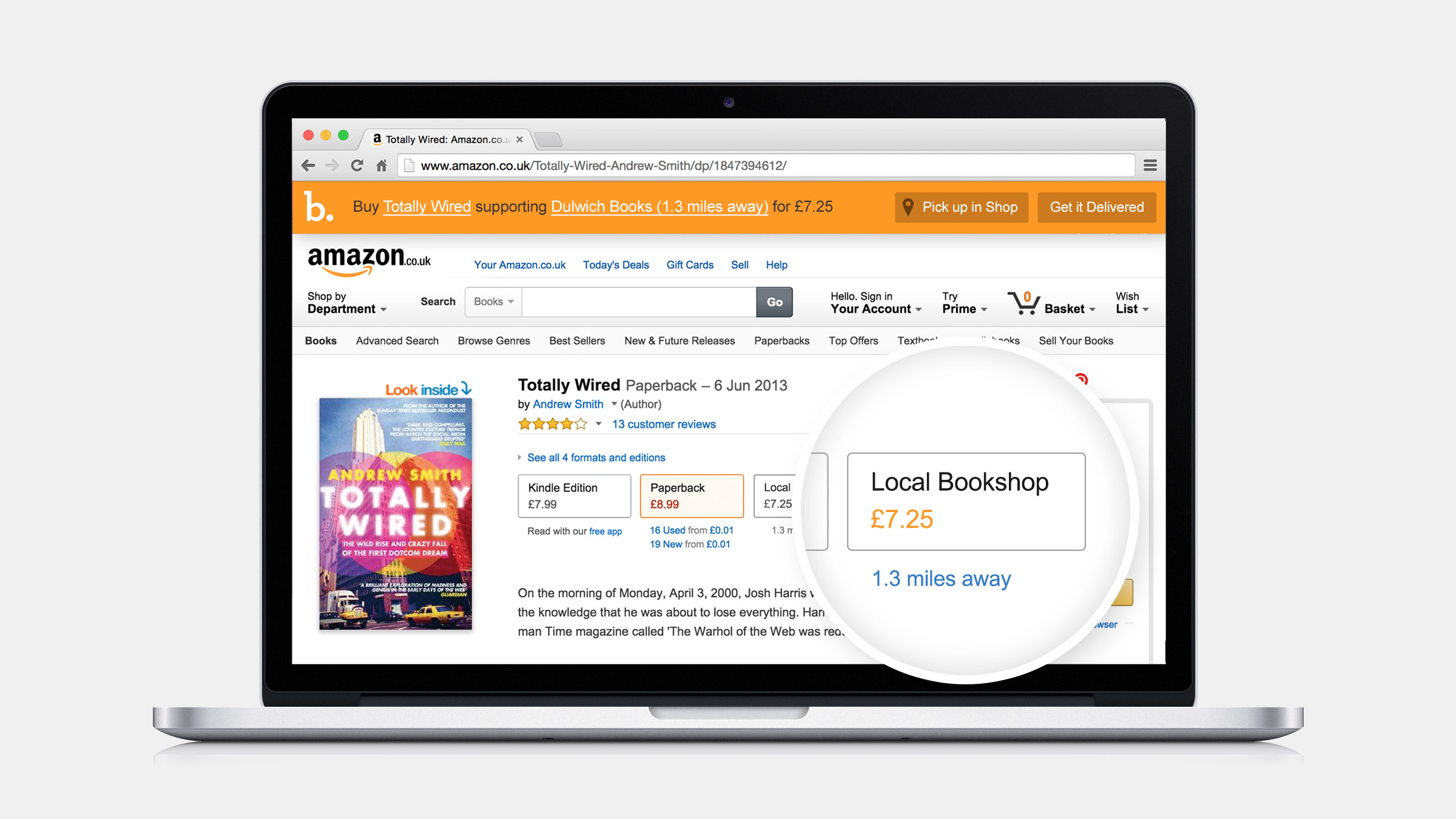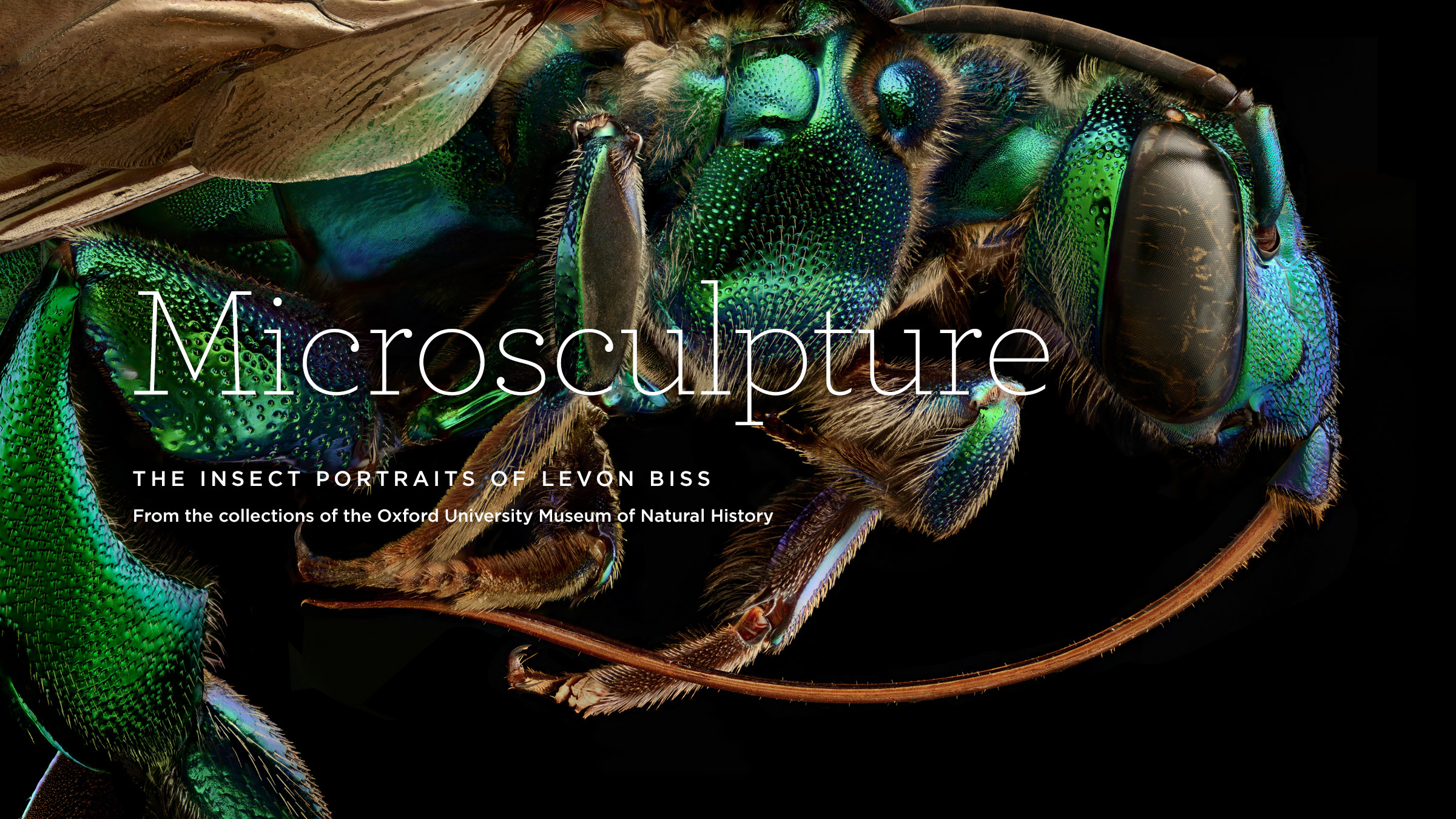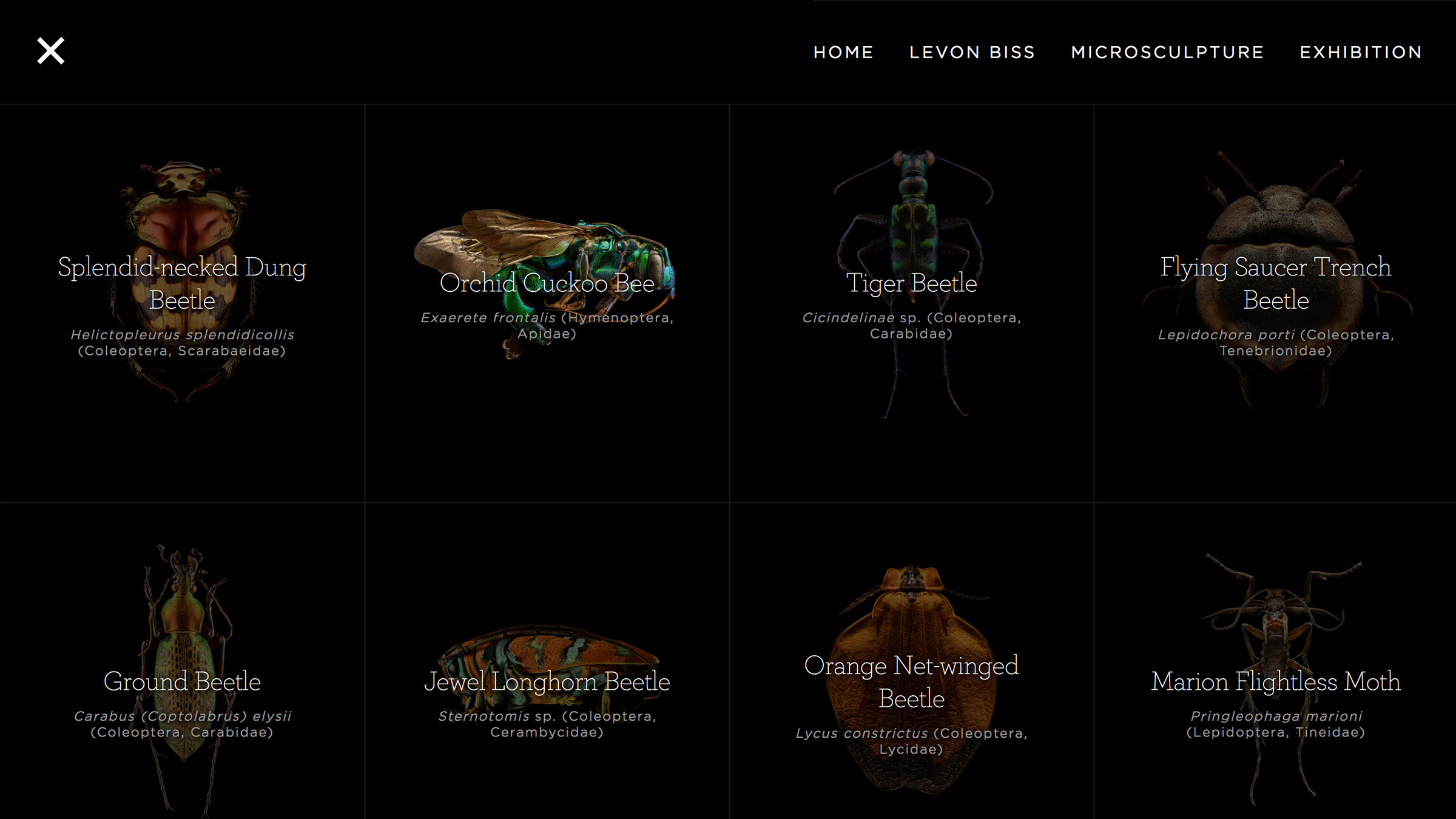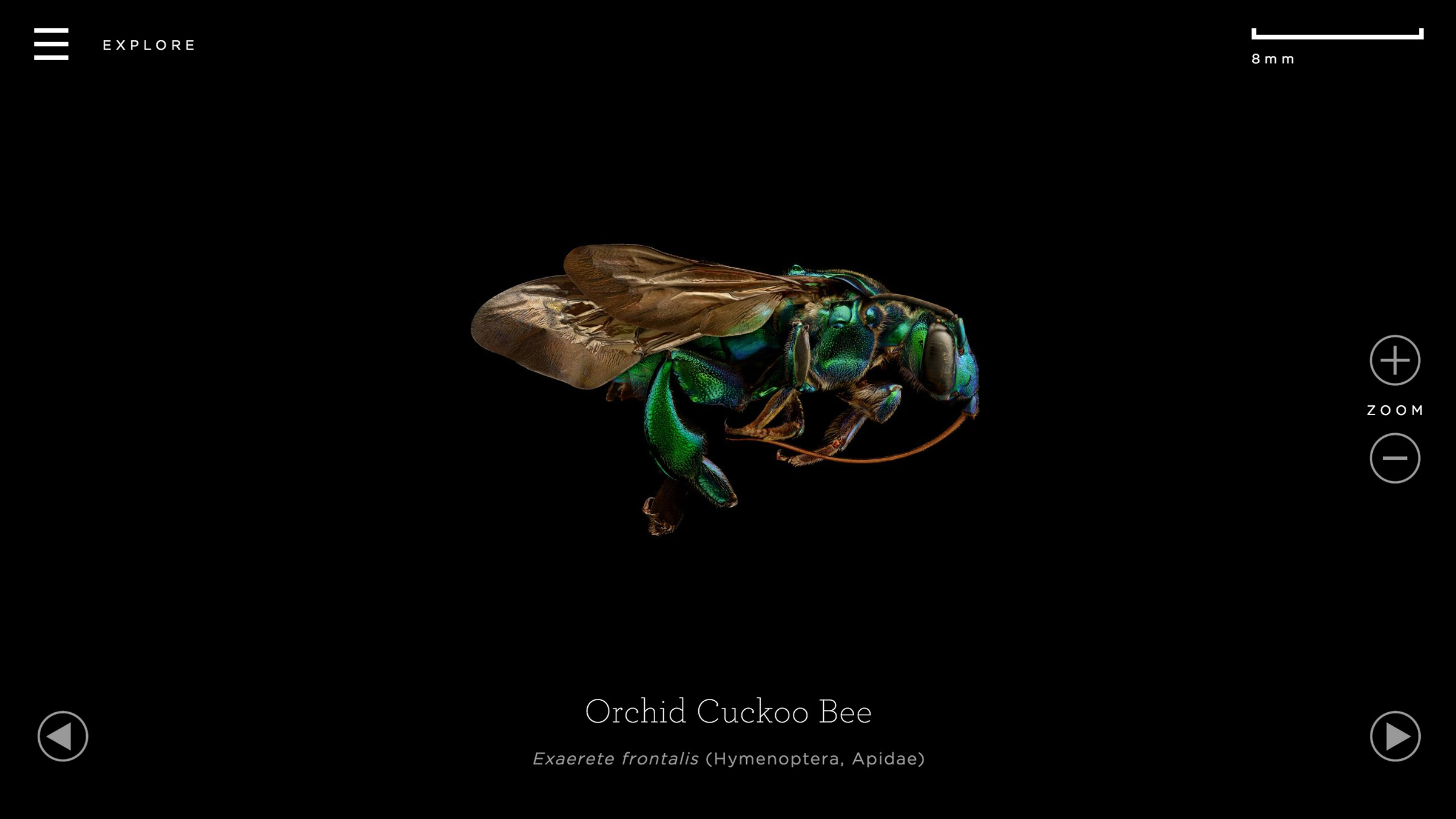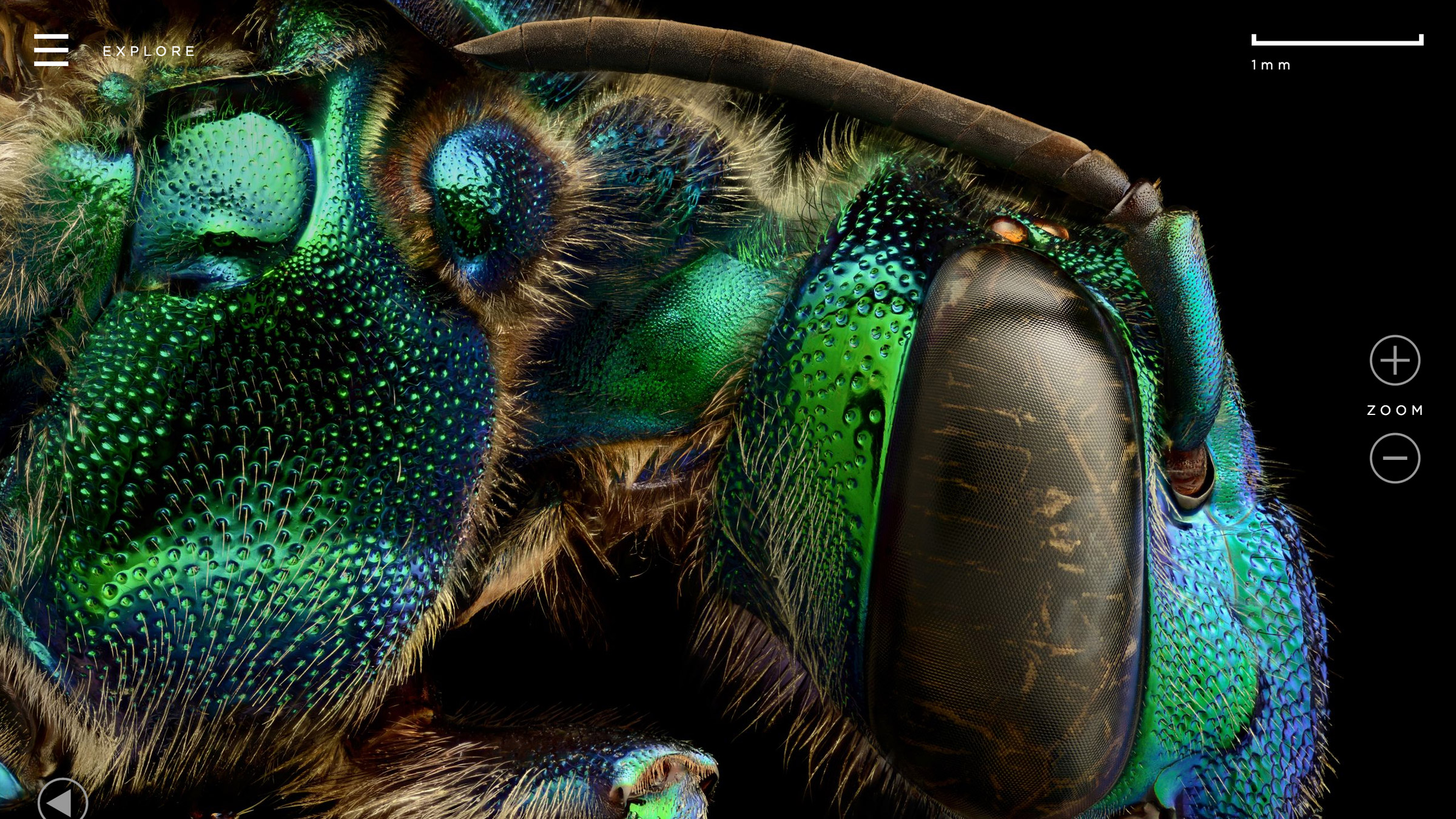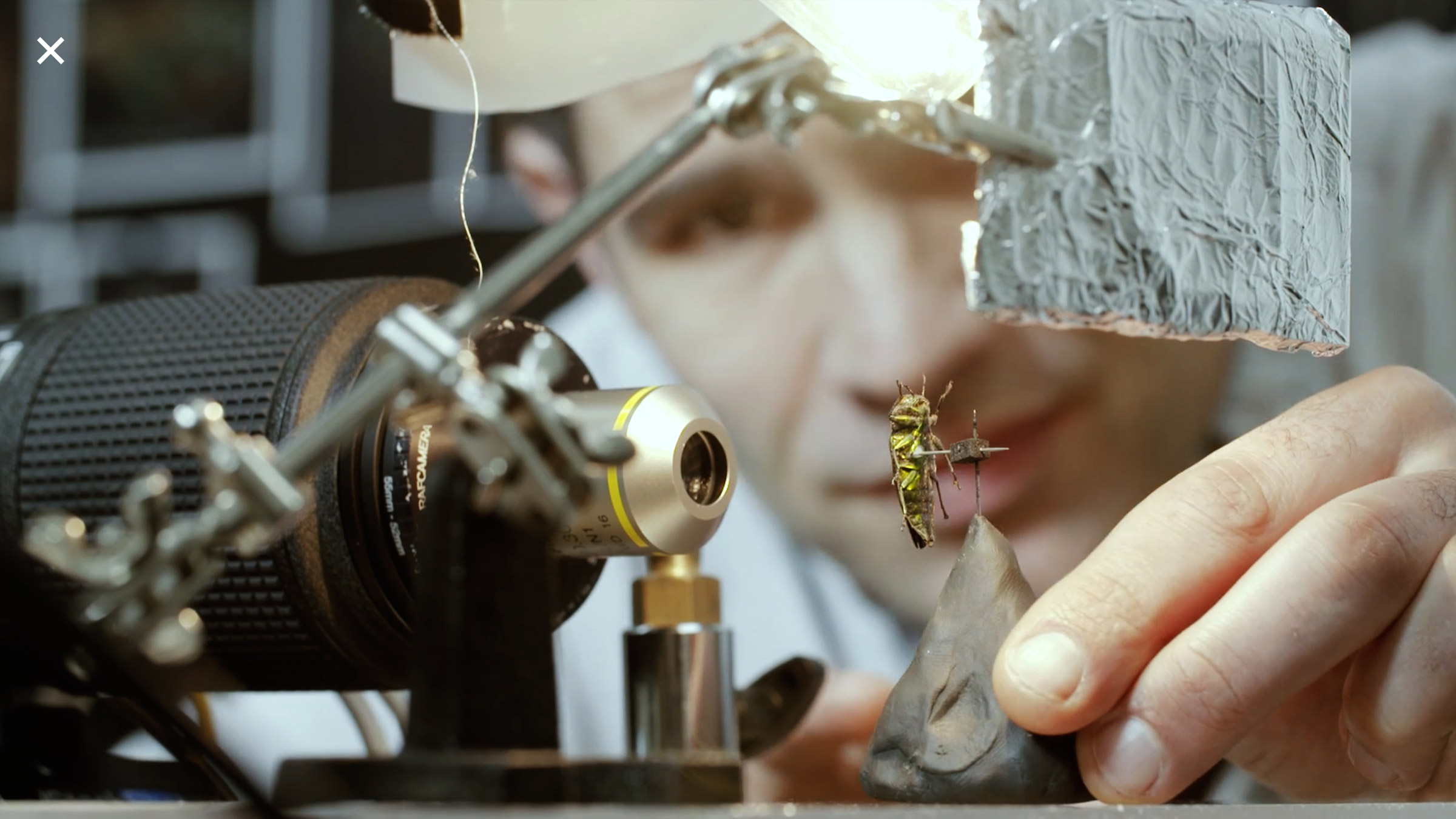 Microsculpture
Creative Director, 2016
Zoom in, then zoom in further and further to explore each of Levon Biss's insect portraits from the Oxford University Museum of Natural History in strikingly high-resolution detail. Microsculpture.net renders massively high resolution photographs over a range of magnifications so visitors can enjoy the intricate shapes, colours and unexpected, breathtaking beauty of specimens. It's a privilege to help Levon brand and display his work.
Microsculpture.net
D&AD – We got a wood pencil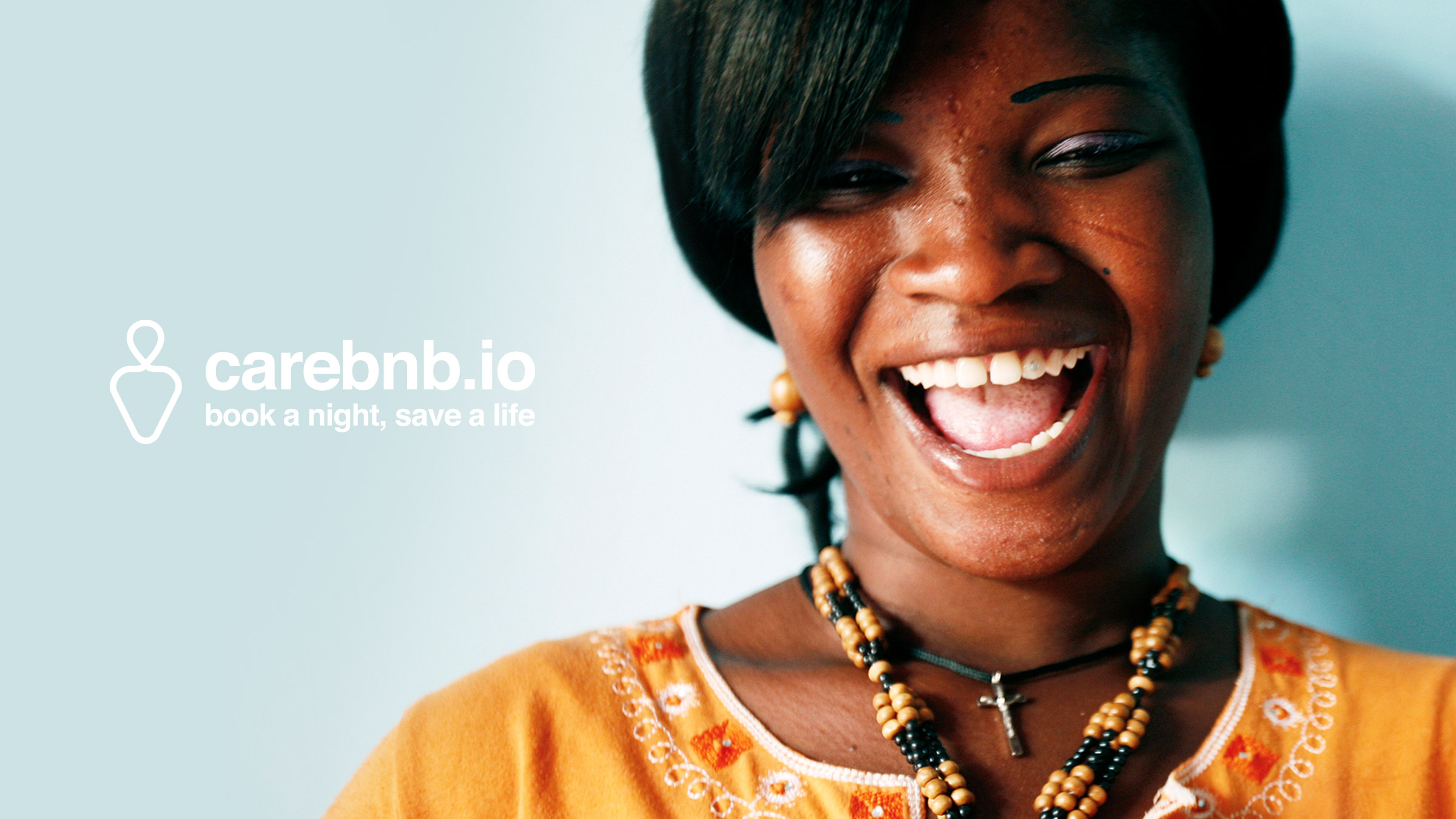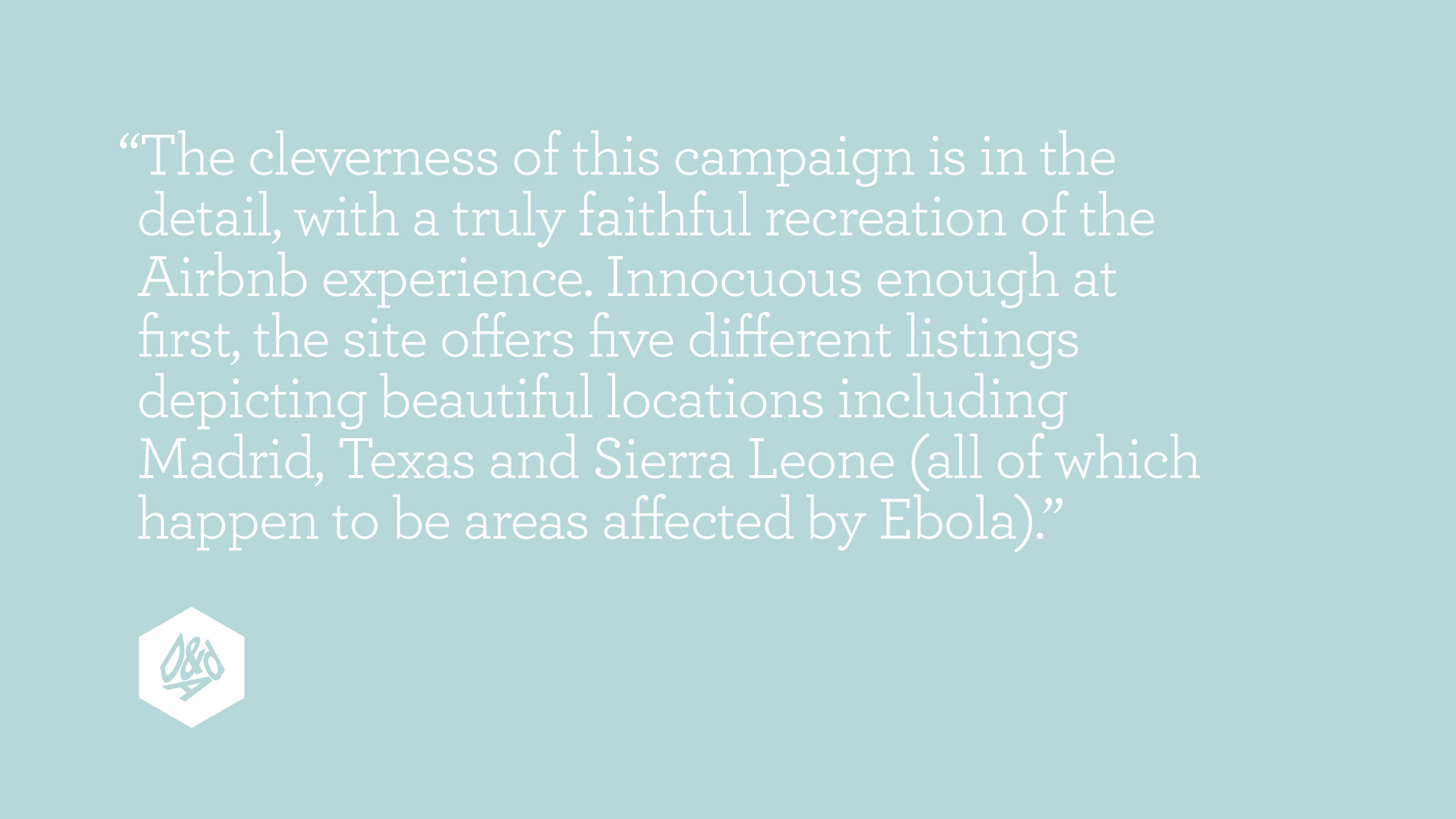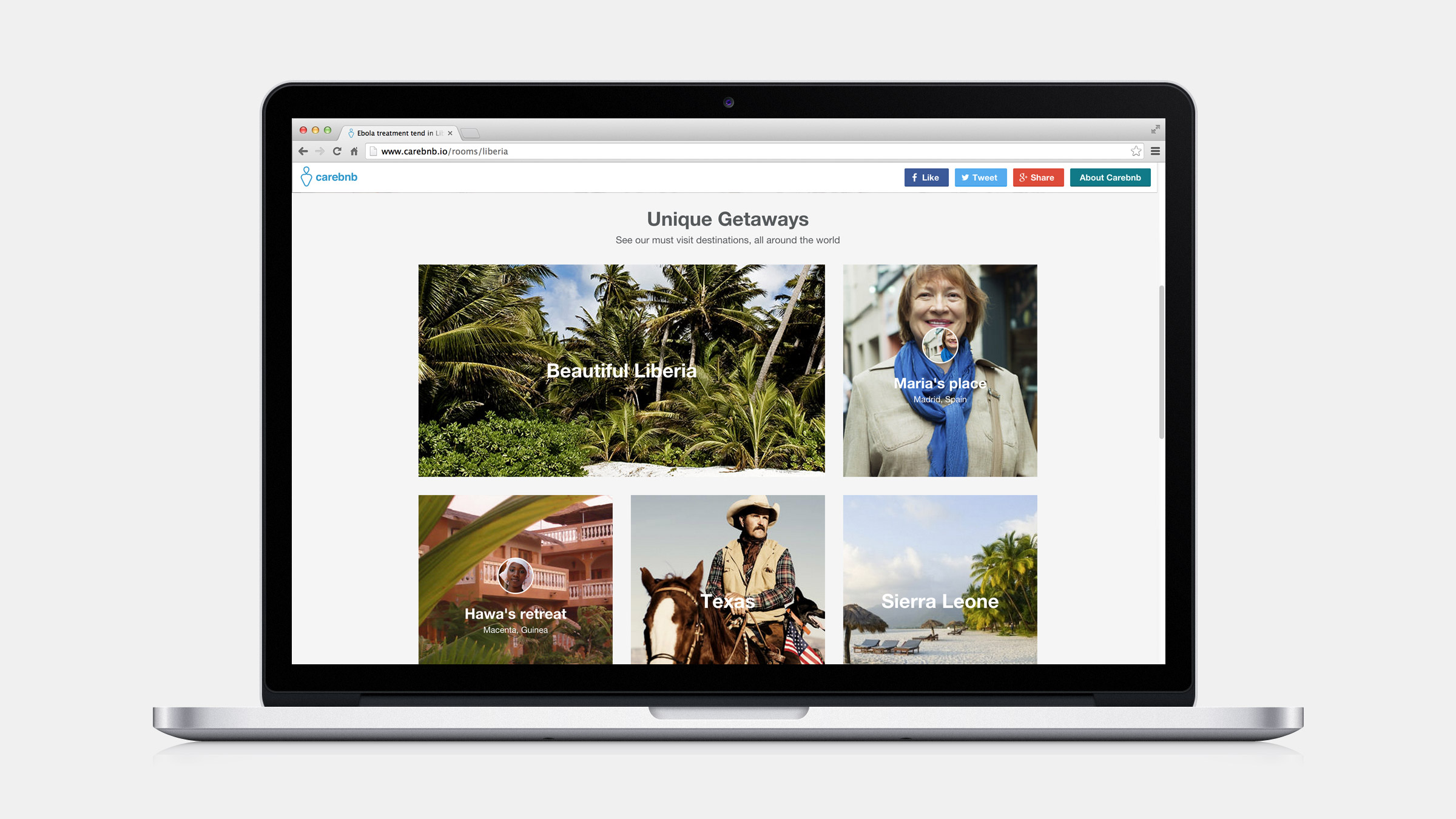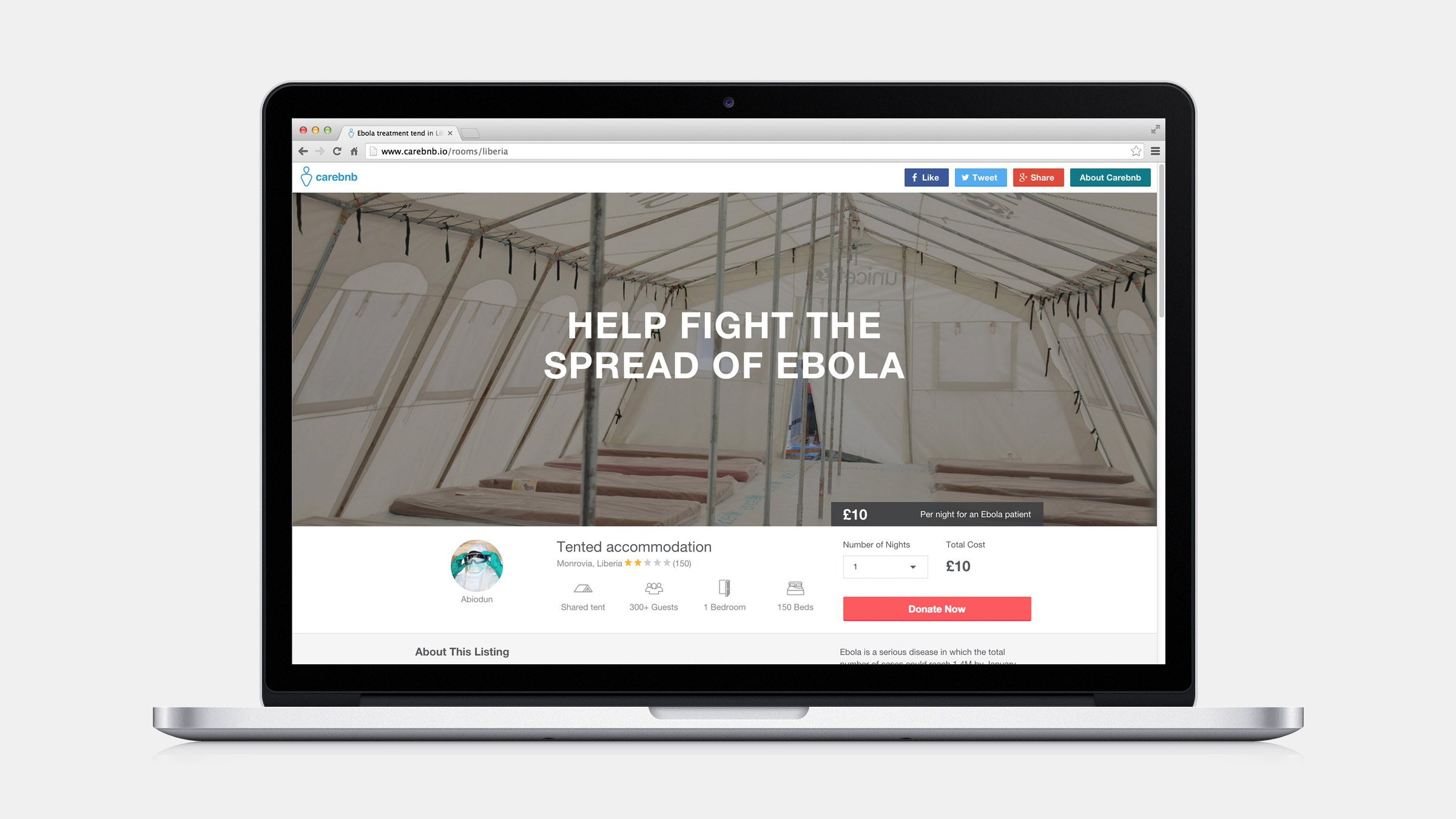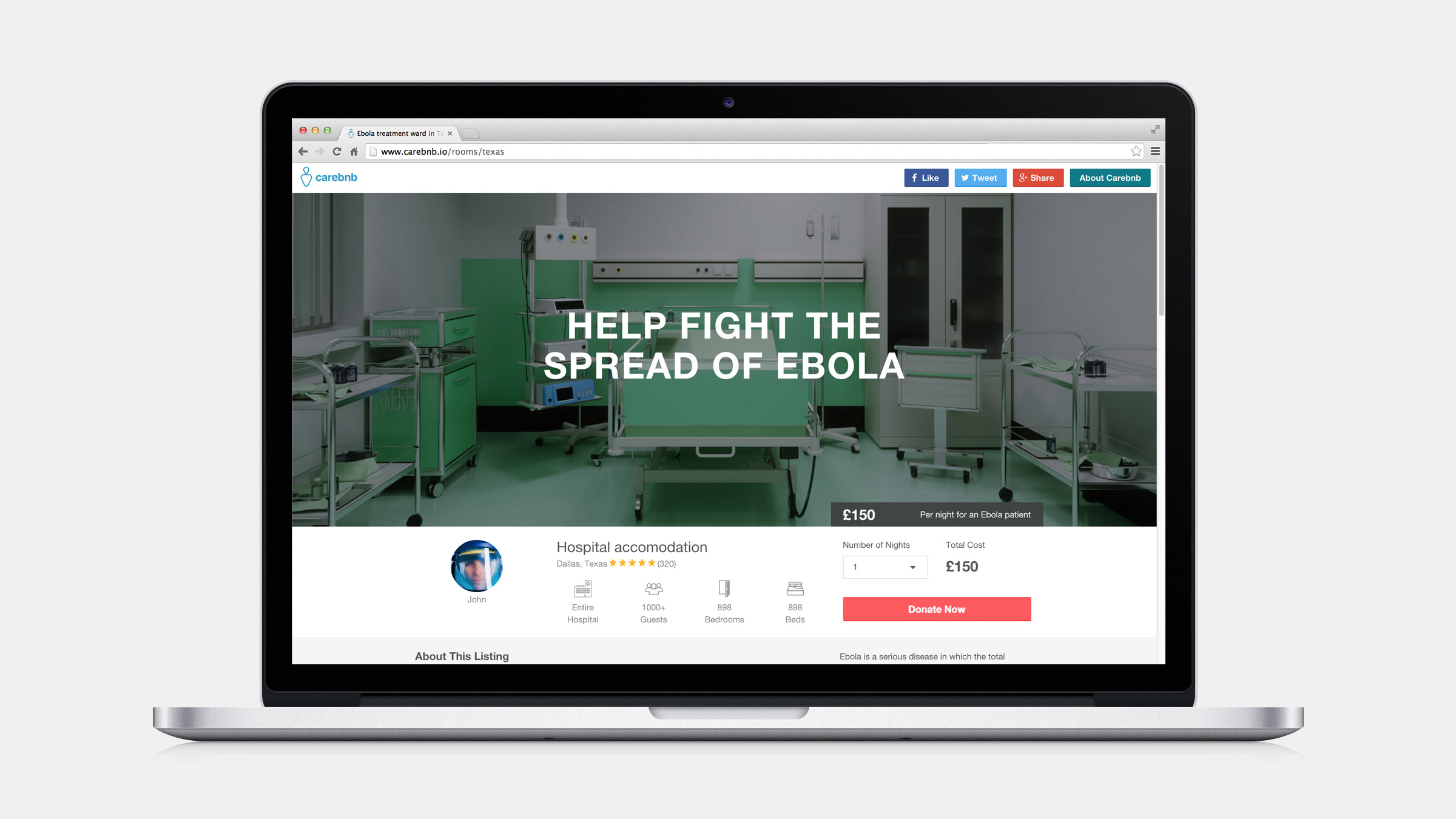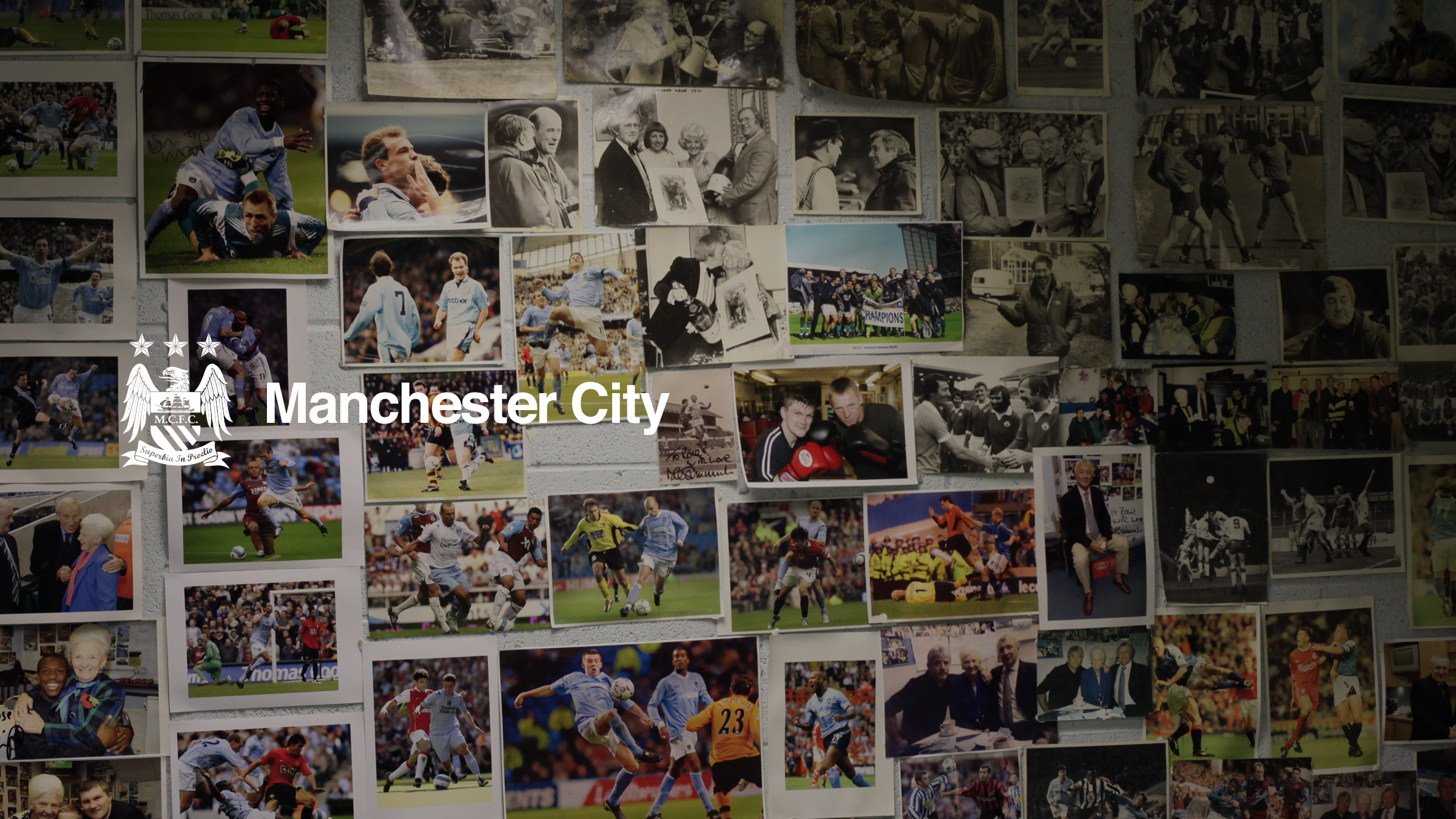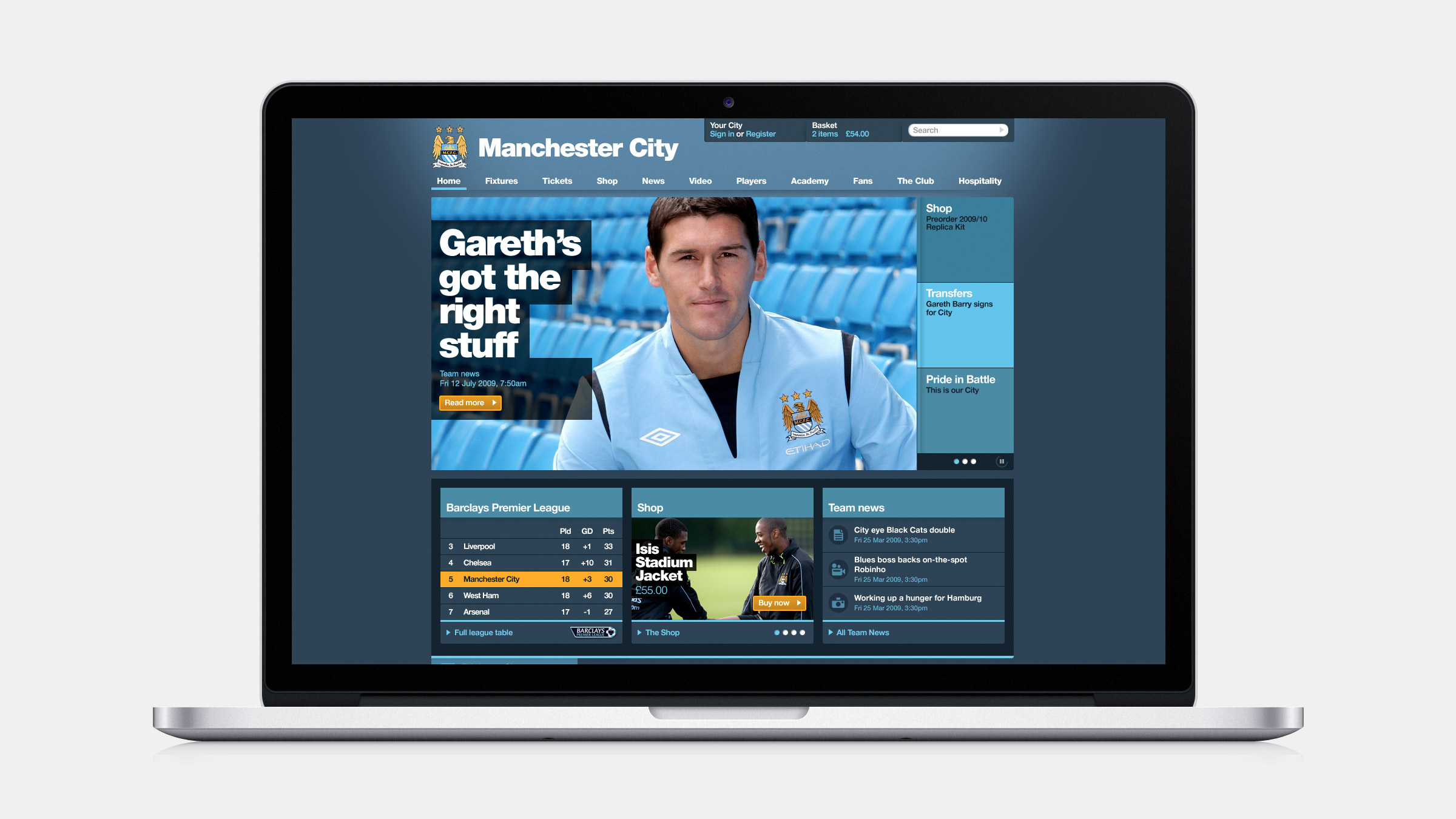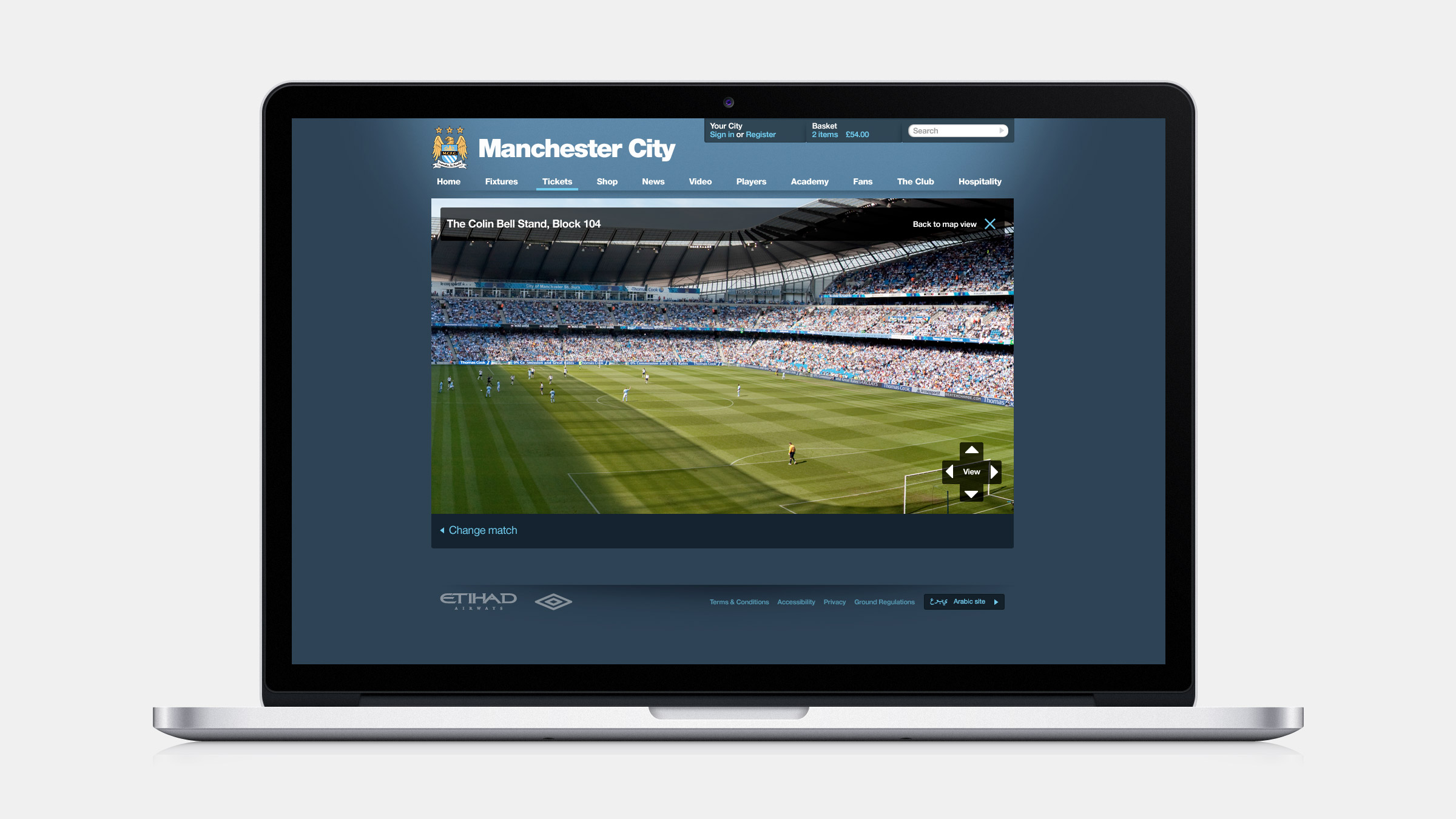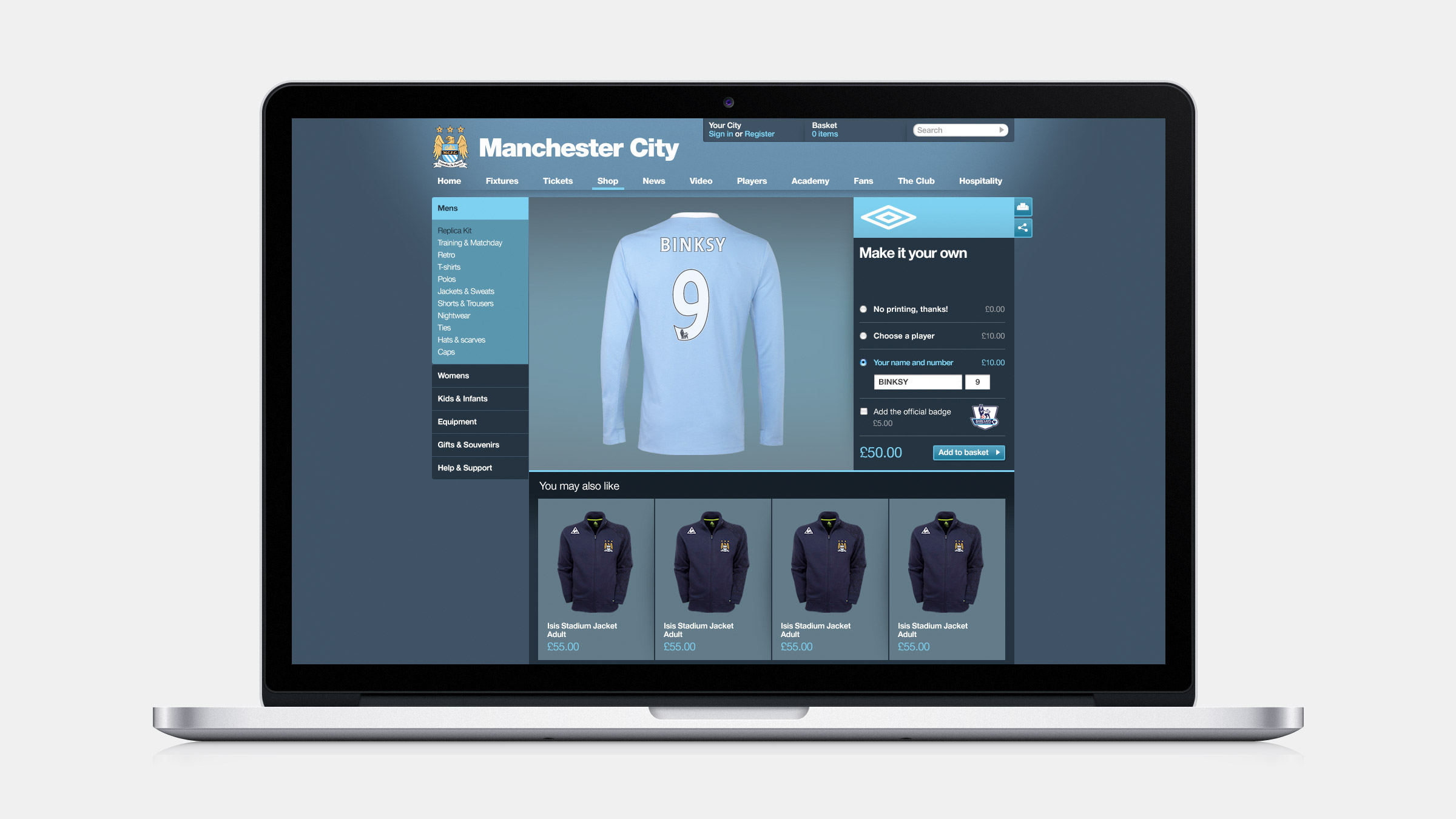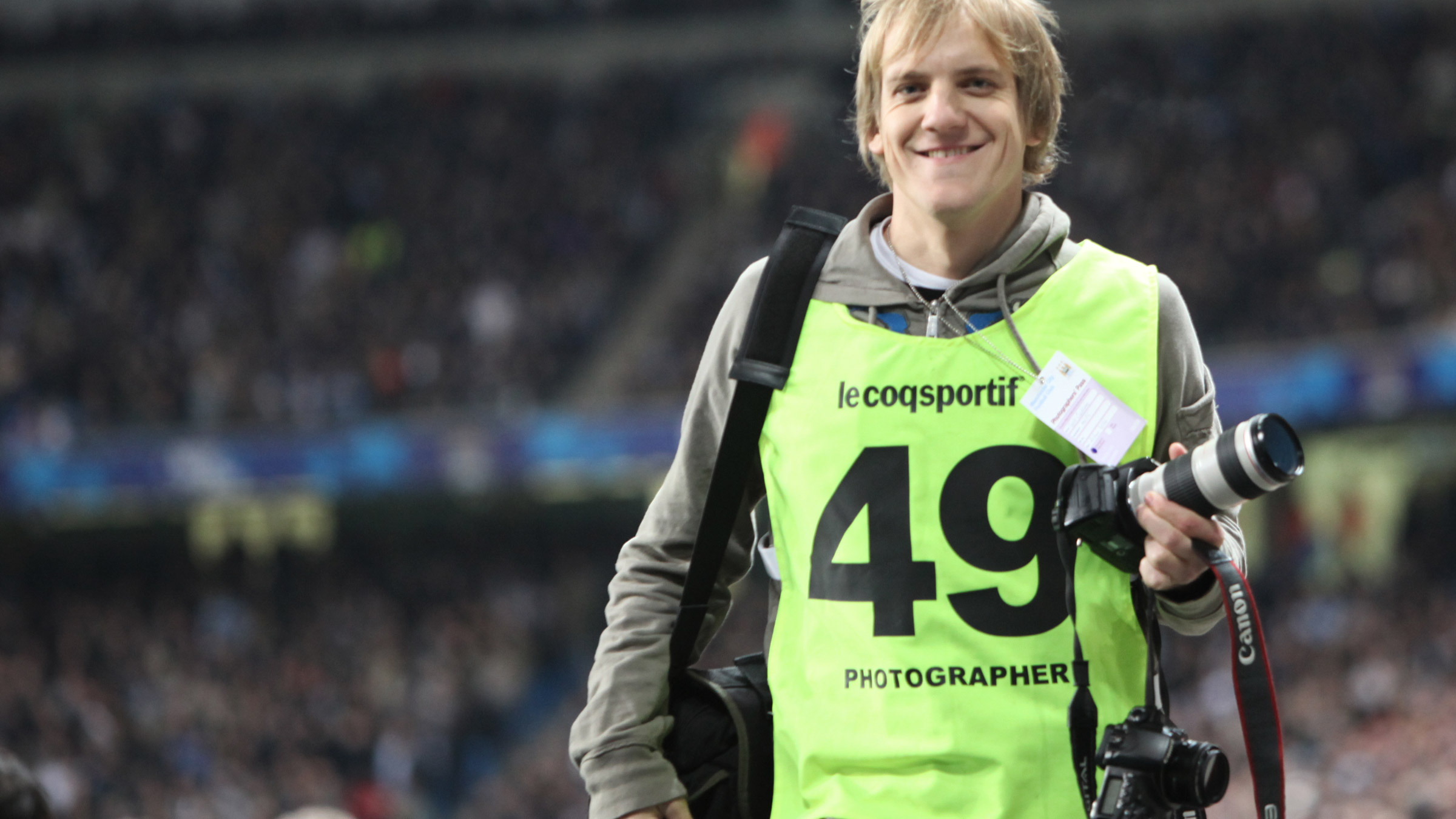 Manchester City Football Club
Art Director, Poke London, 2009
The mcfc.co.uk project delivered the digital strategy and execution for the football club focusing on fan-centric experiences around ticketing, shopping, football content and club information. Inspired by the requirements of everyone at the club from the ground staff to journalists, squad and manager to the loyal fans themselves, I led the design and delivery of this genre re-defining site.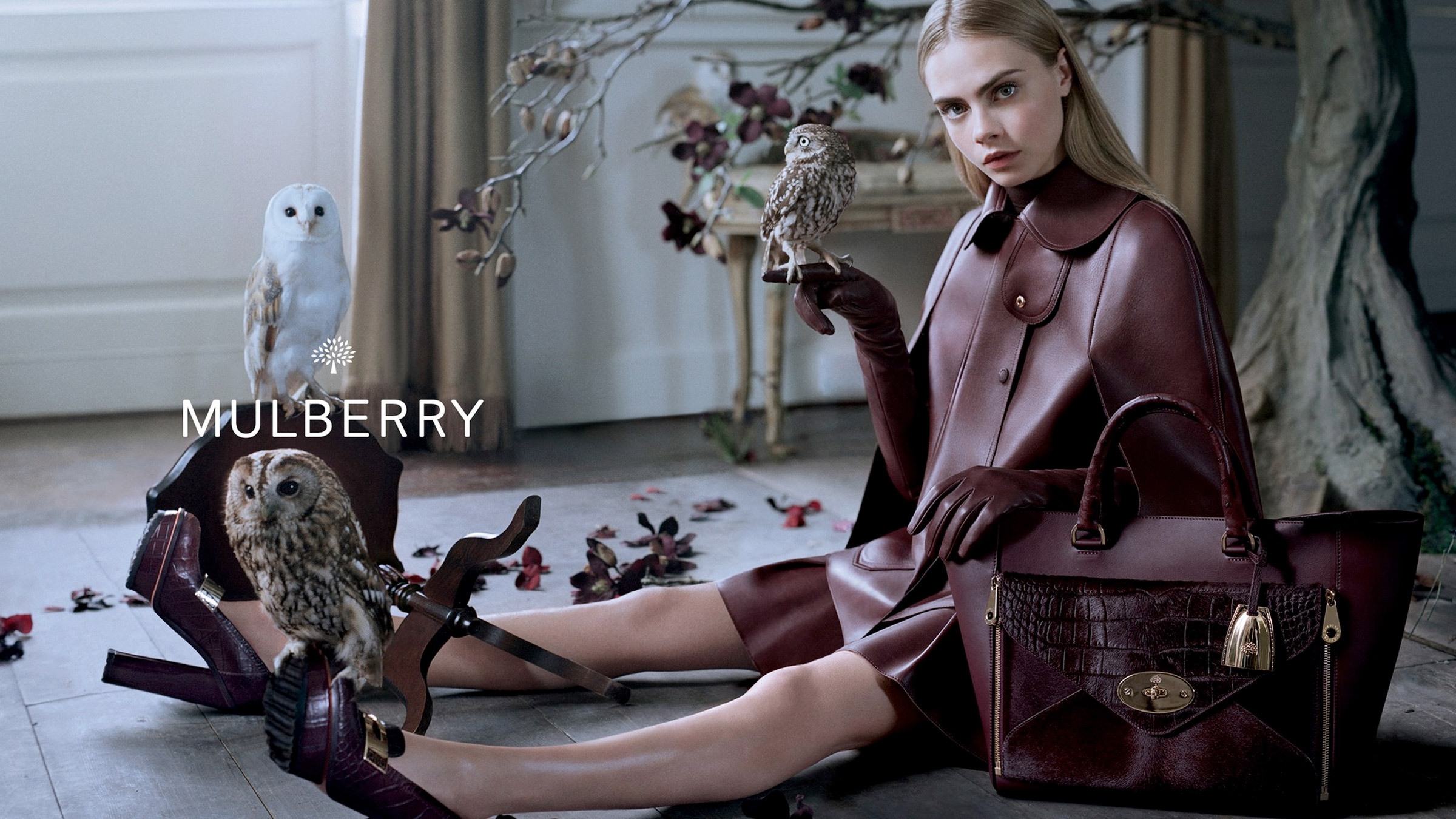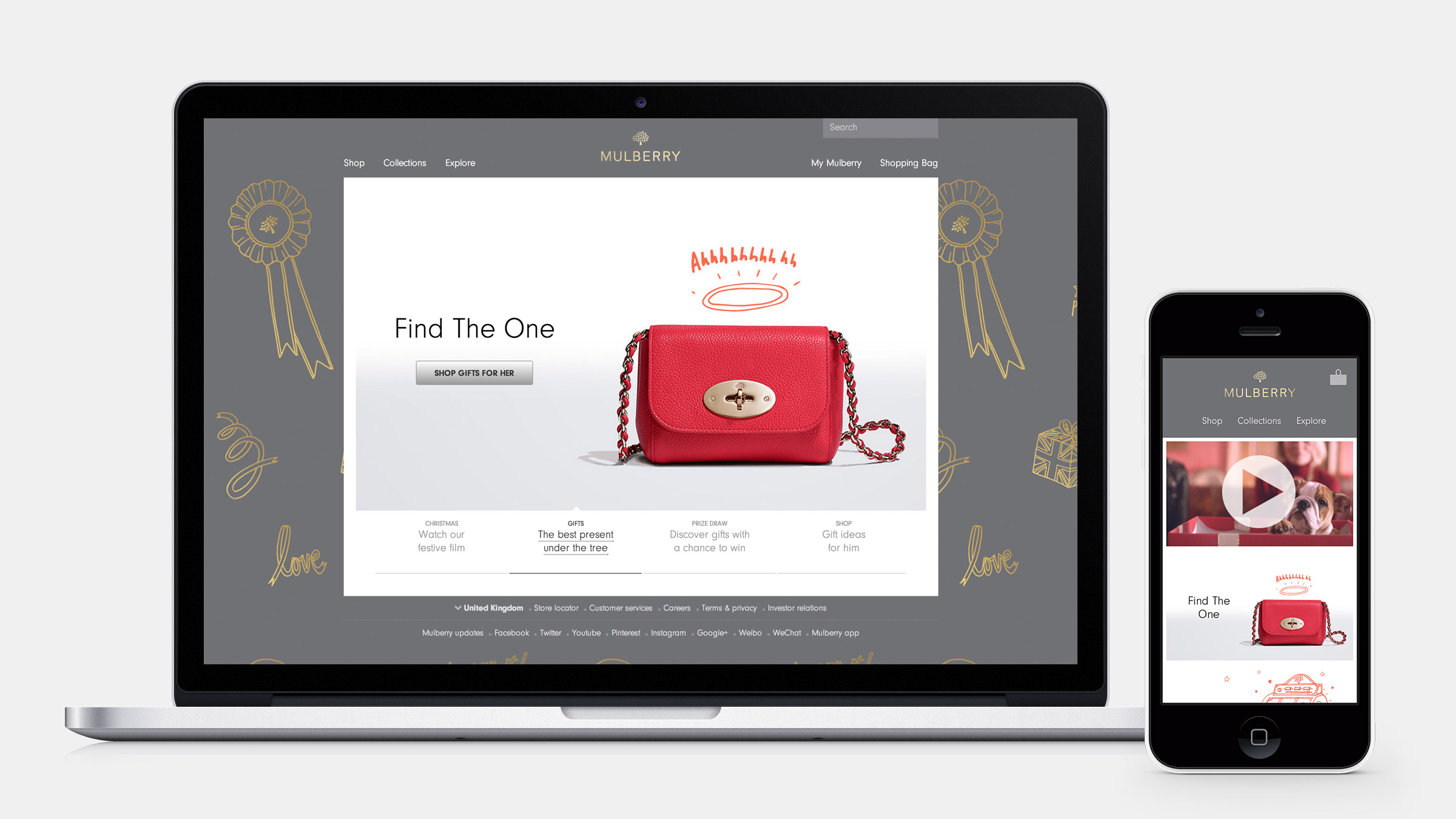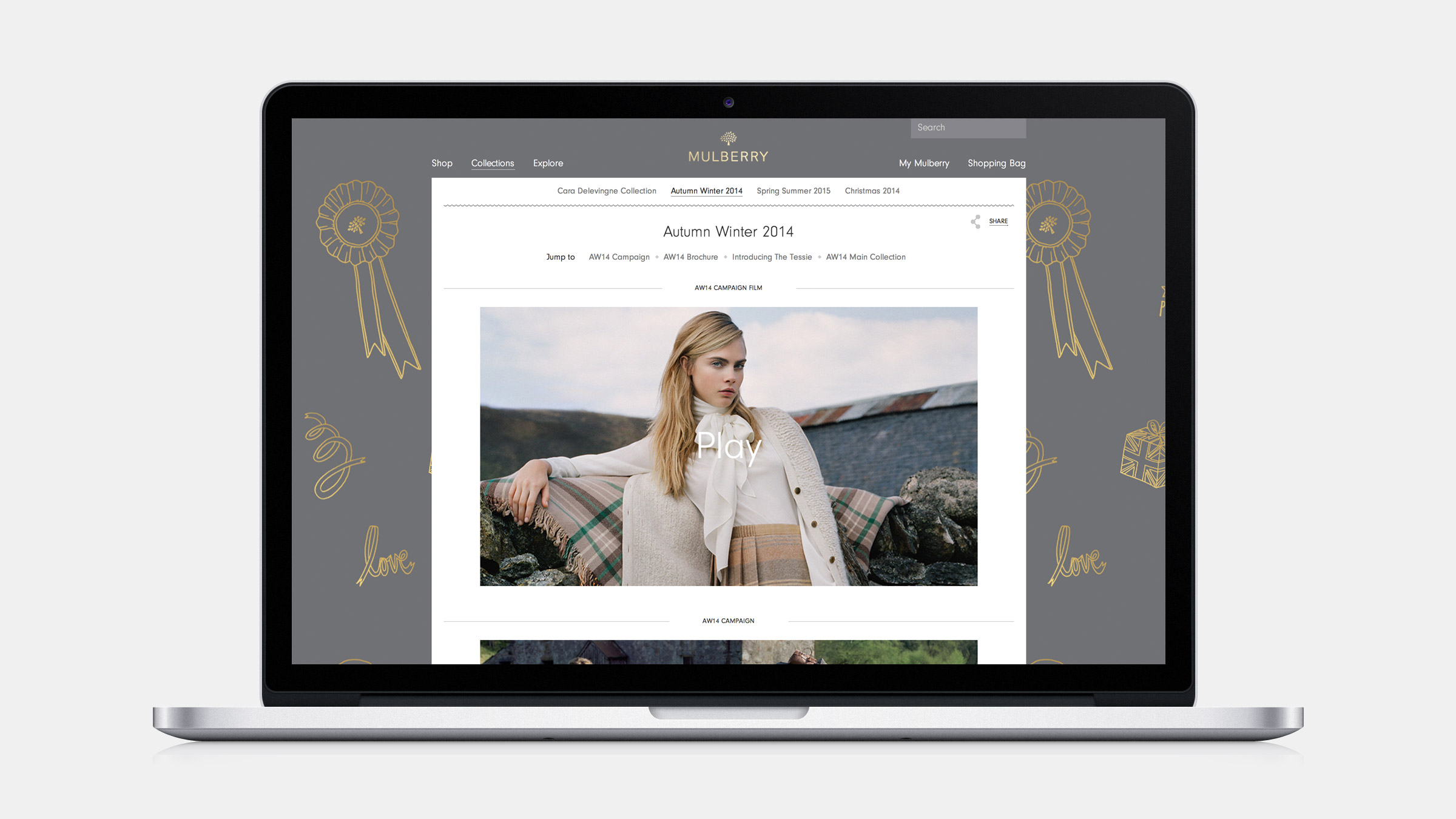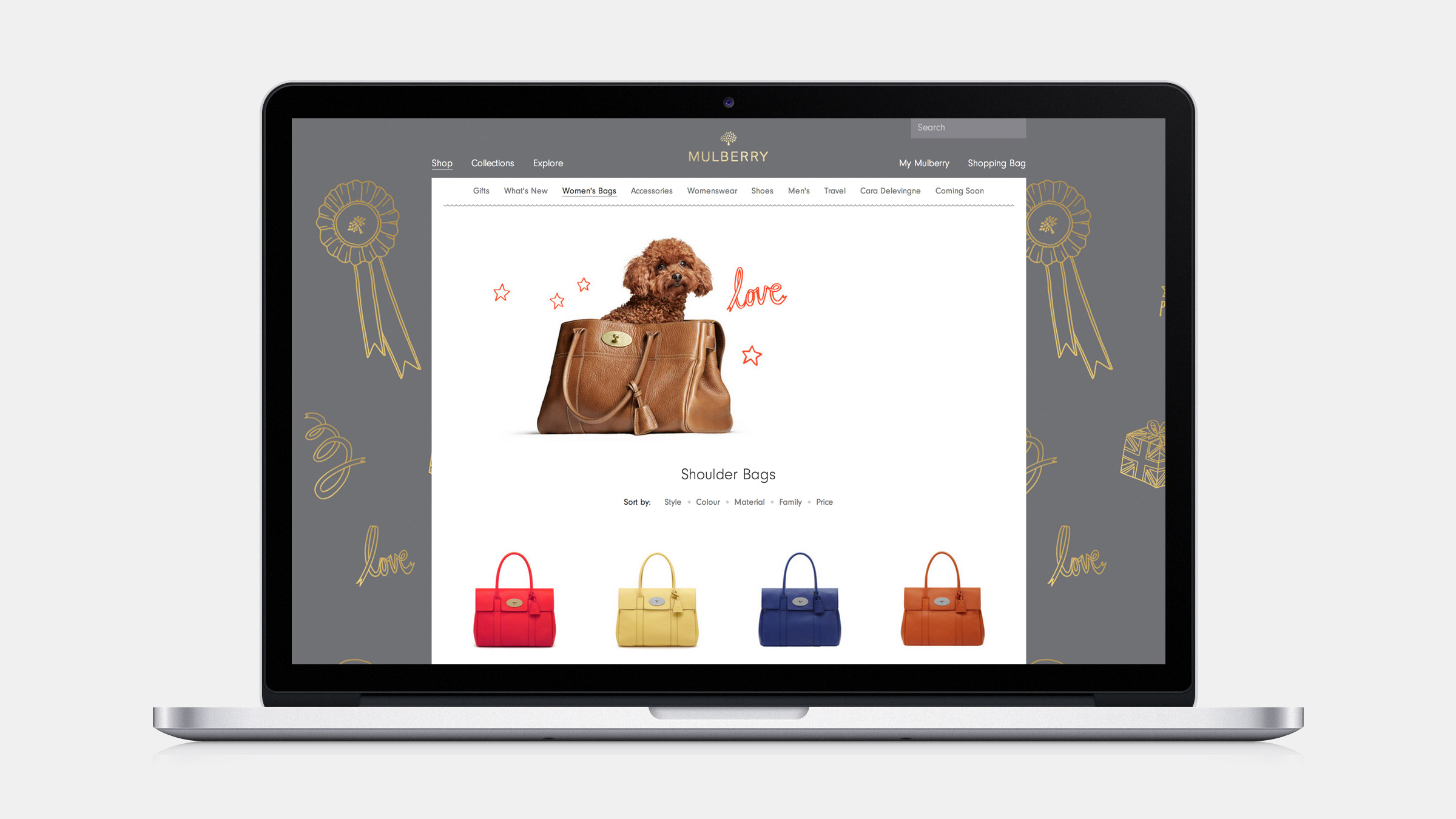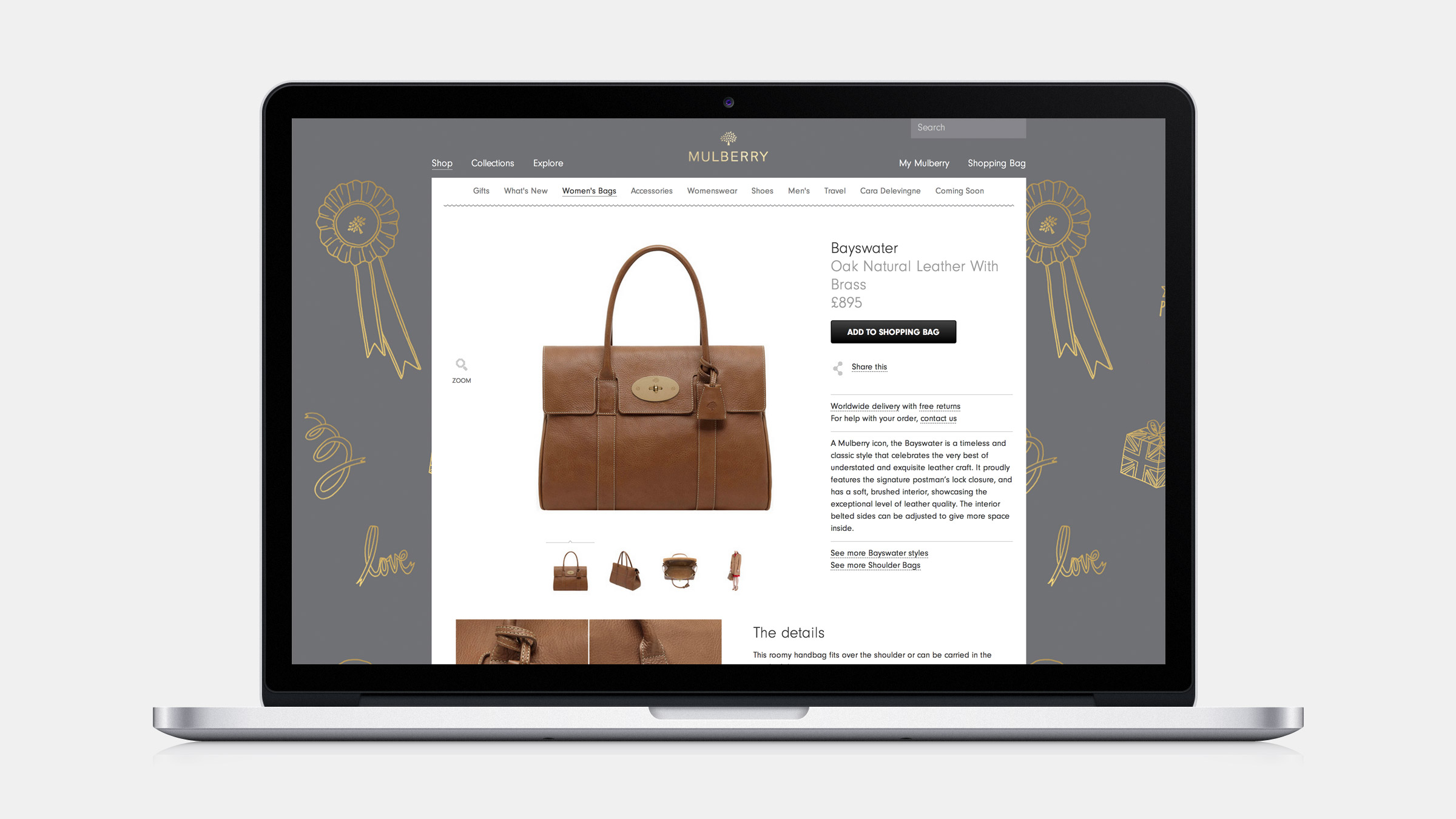 Mulberry.com
Art Director, Poke London, 2011
This slightly eccentric British fashion brand pride themselves on the craft and quality of their products. I pitched and worked on the art direction of the new e-commerce site and the social media strategy, with the attention to detail and craft befitting this iconic brand and it's seasonal ranges. Choosing the shade of grey for the background and the tint of logo for online execution were as important as the user experience of a checkout with an average basket price of £1,000.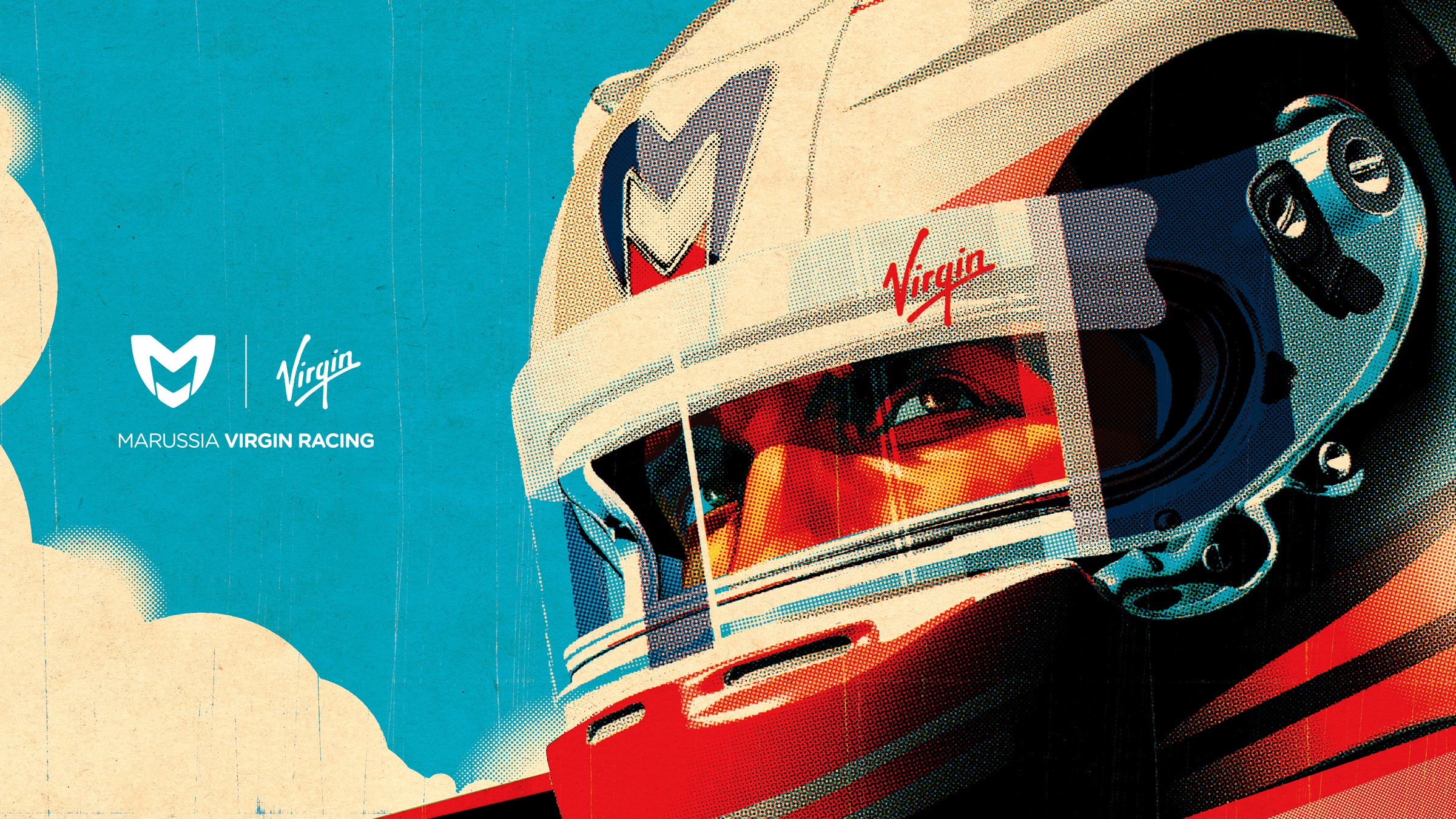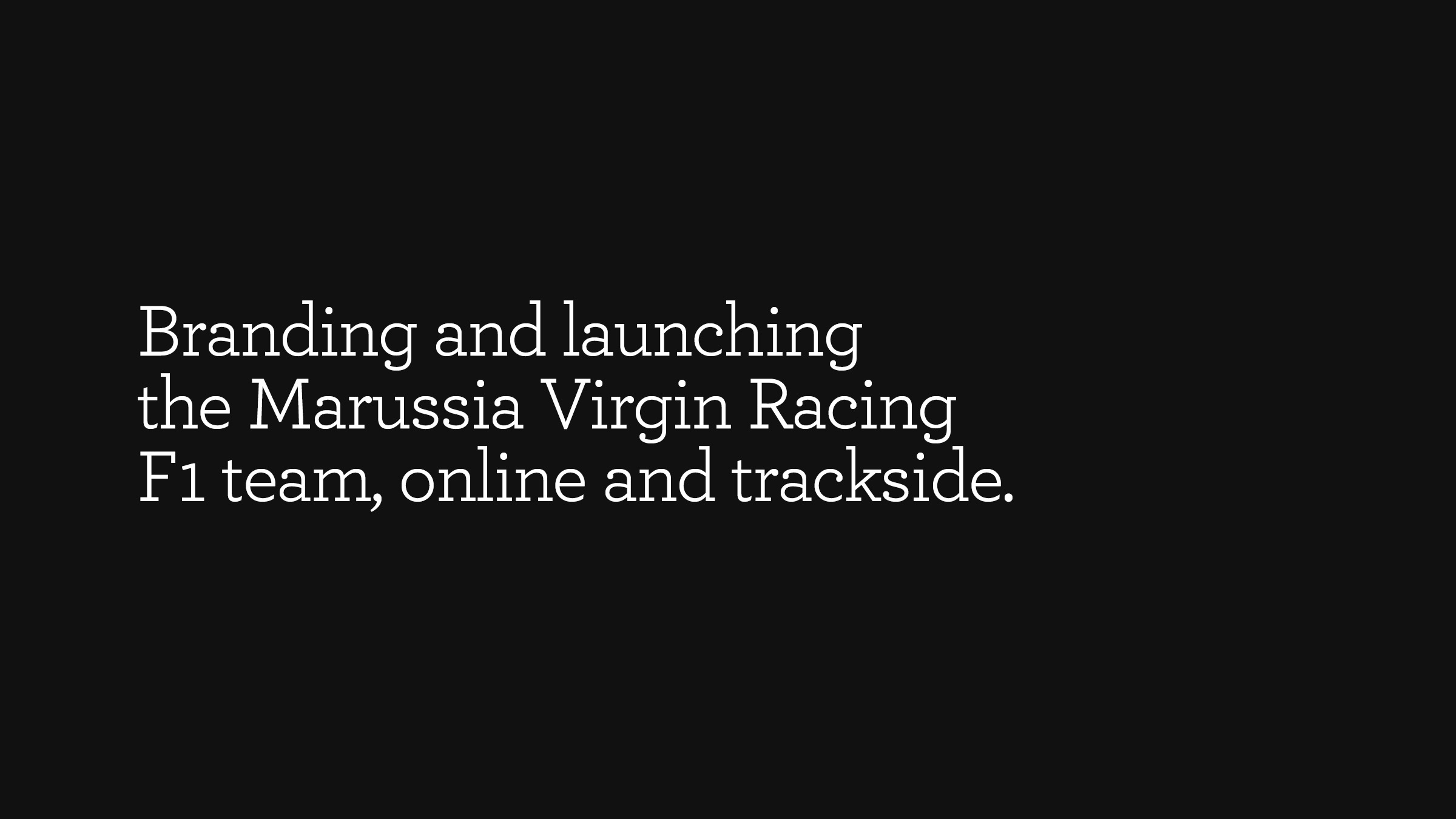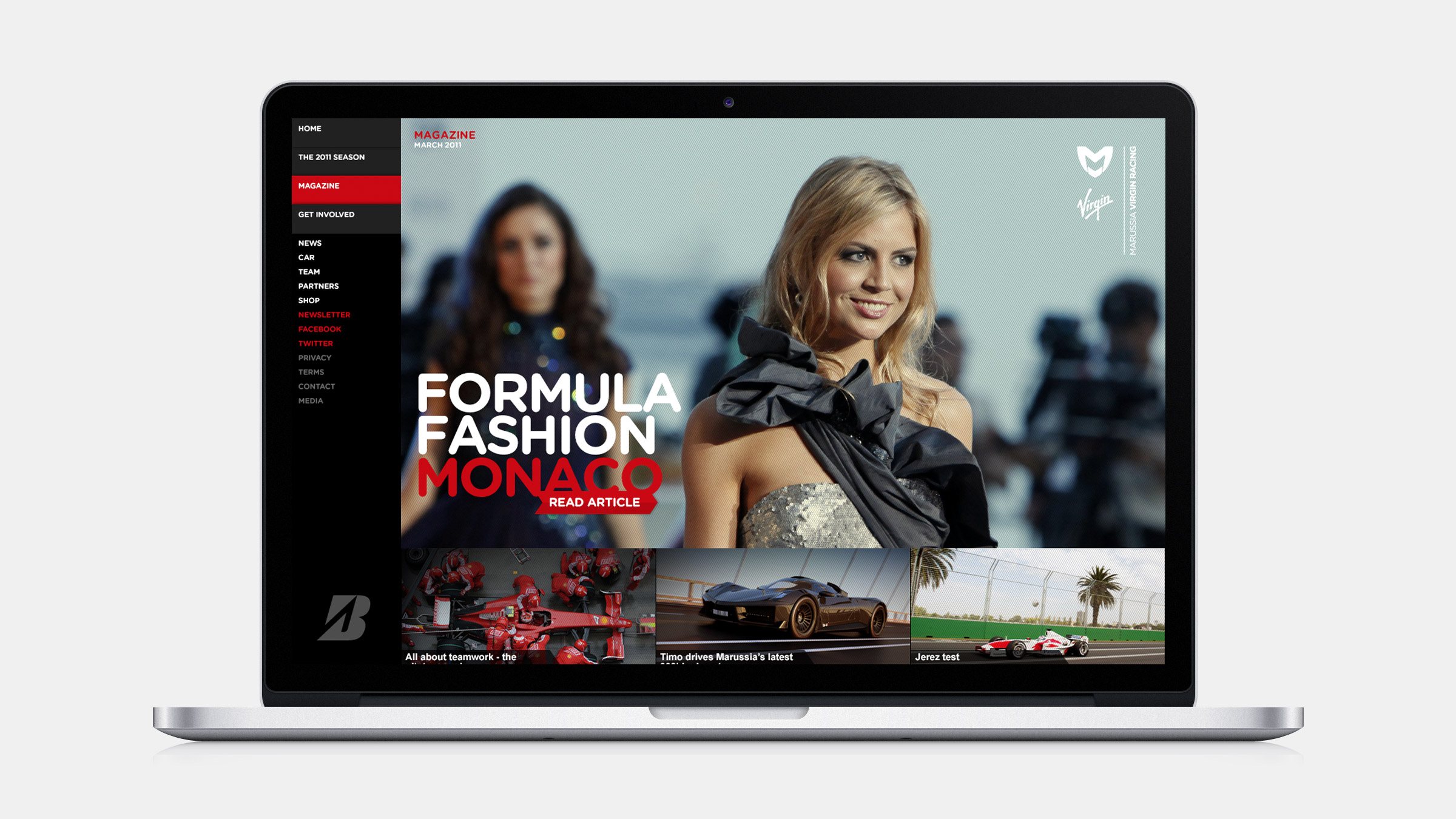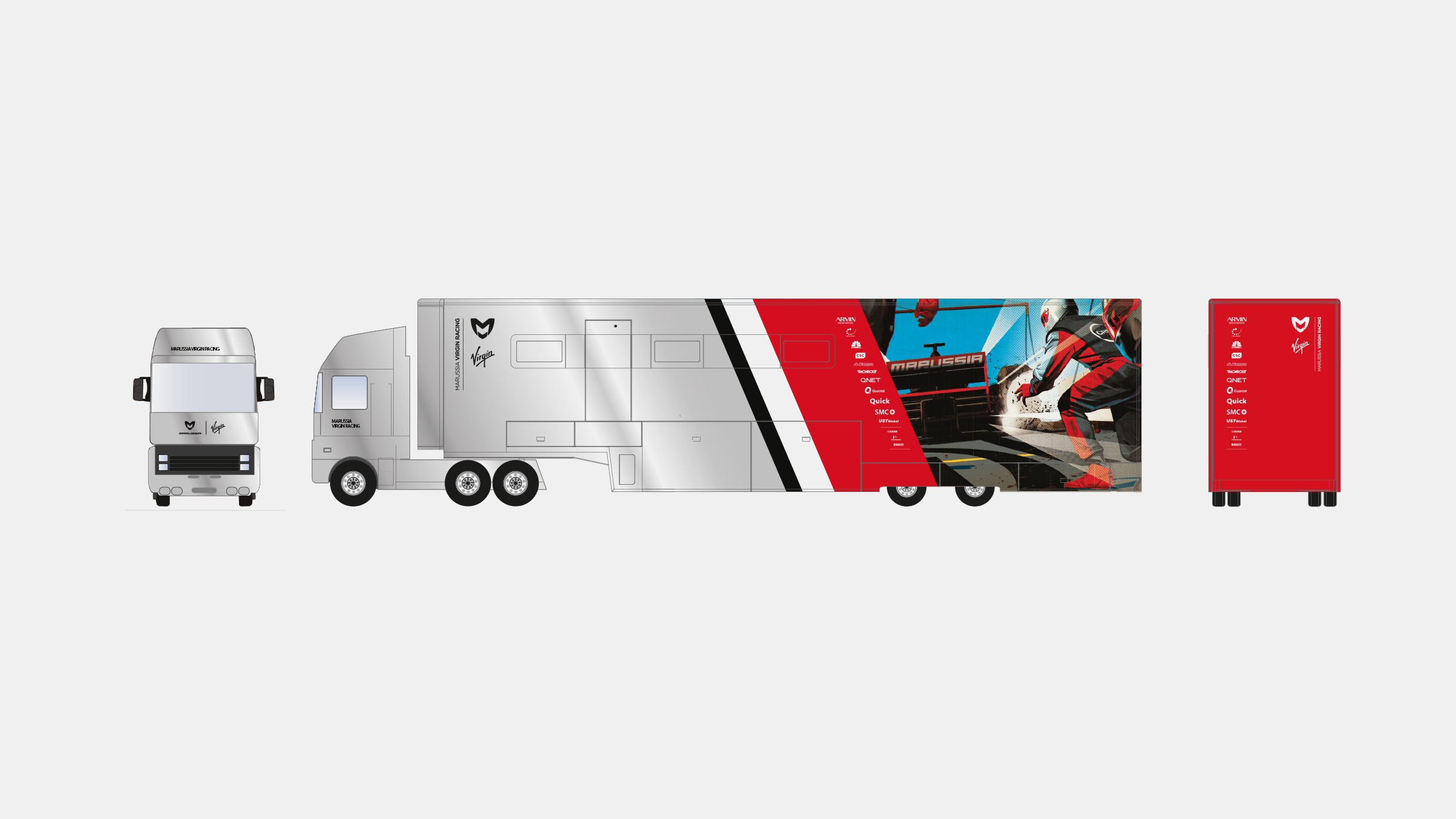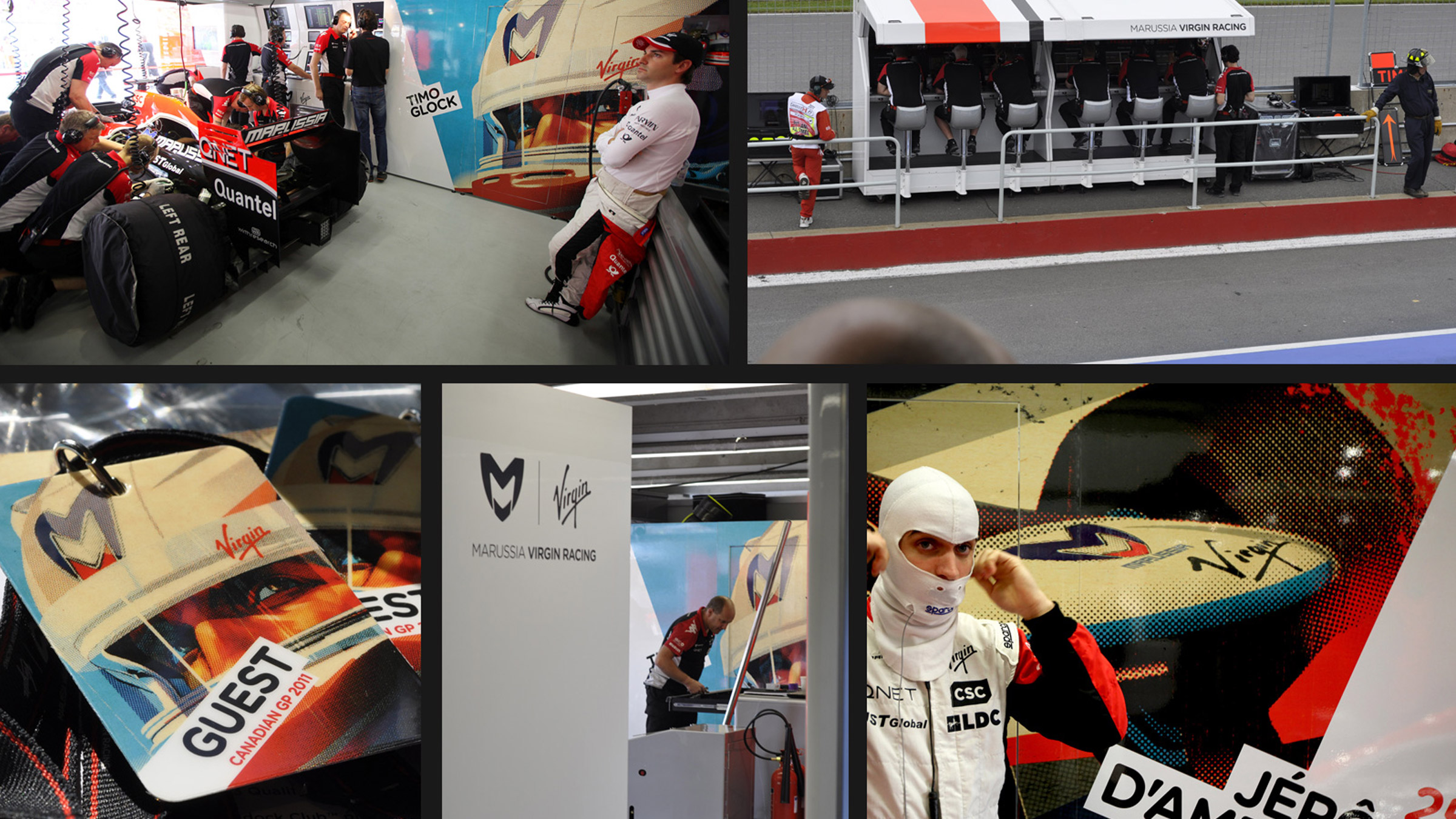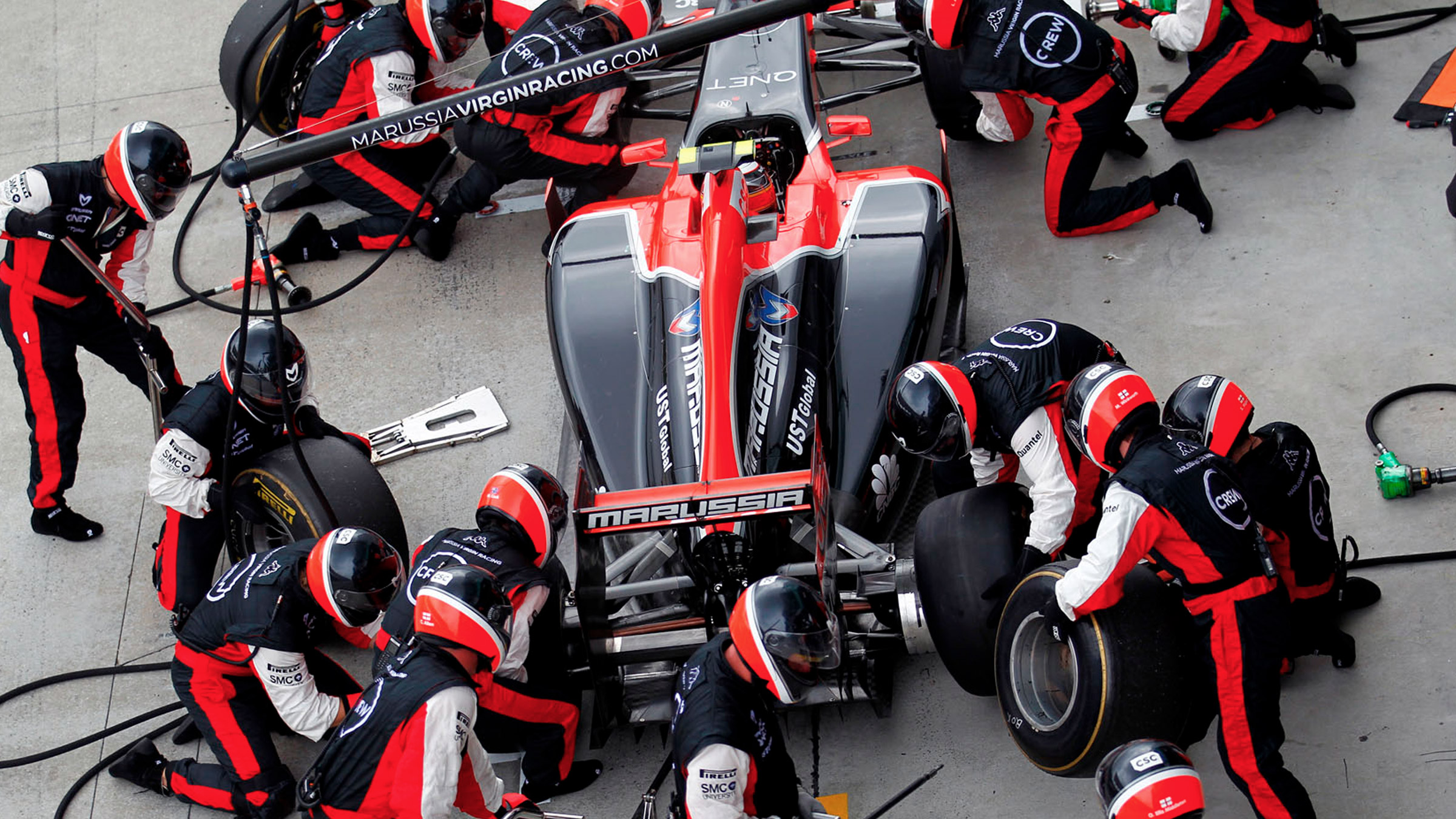 Marussia Virgin Racing
Art Director, Poke London, 2010
When Richard Branson entered Formula 1 with a limited budget but massive ambition, I led the art direction of the brand and visual identity. I got stuck into logo and brand guidelines, a launch film, content planning, design of a responsive website, pit garage graphics, race suit design and team merchandising. I collaborated with illustrator Tavis Coburn (who later helped with Skyjacker) to produce stunning high-impact visuals.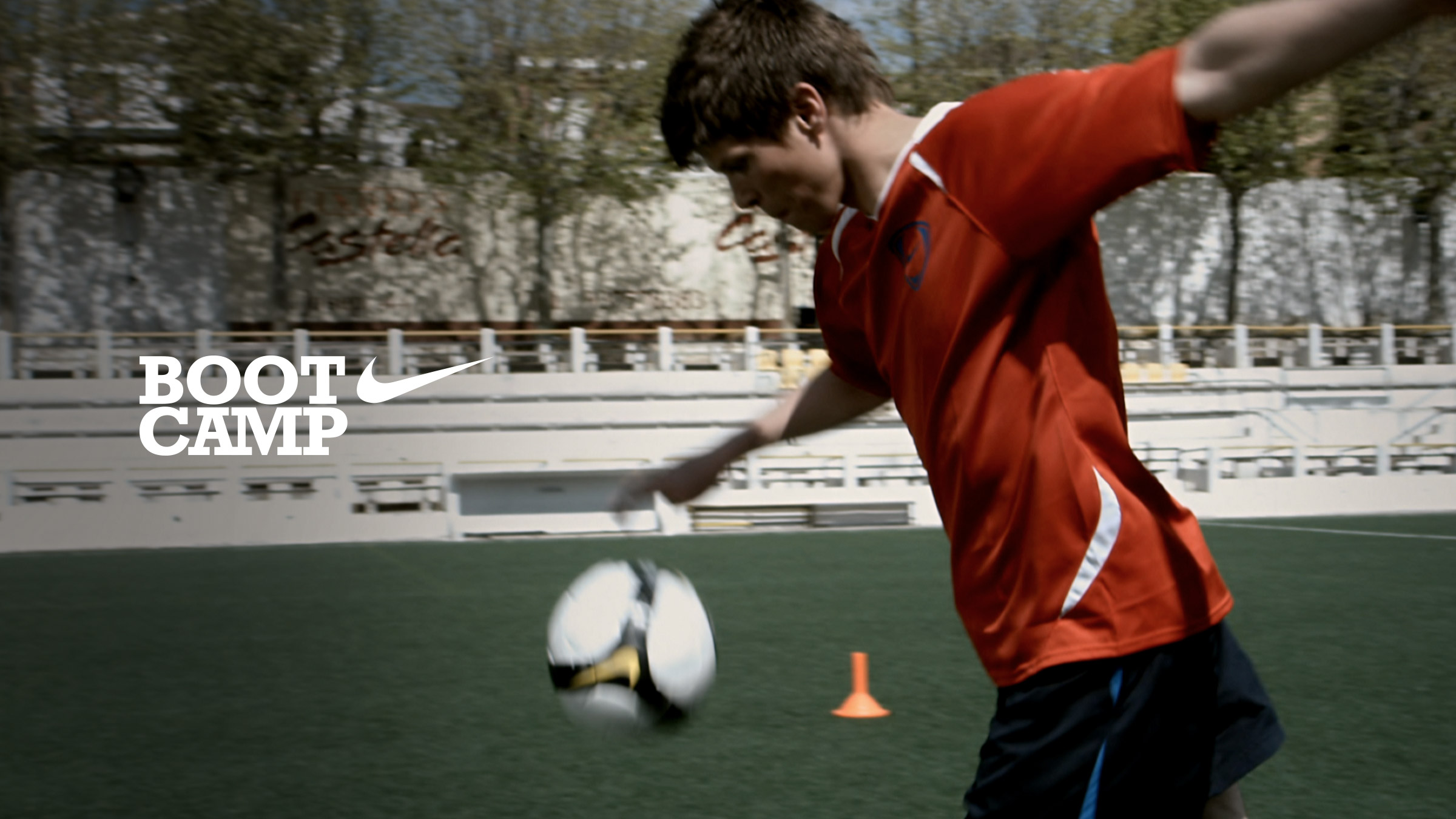 Nike Bootcamp
Senior Designer, AKQA, 2008
This was an innovative ground-breaking product and a departure from the standard digital advertising campaign for Nike. Bootcamp delivered over 20 hours of football training videos wrapped up in an intuitive design and mobile app that allowed keen amateurs to 'Train like a Pro', track their performance against friends and test their skills and fitness during the programme. I led the user experience and design of the product.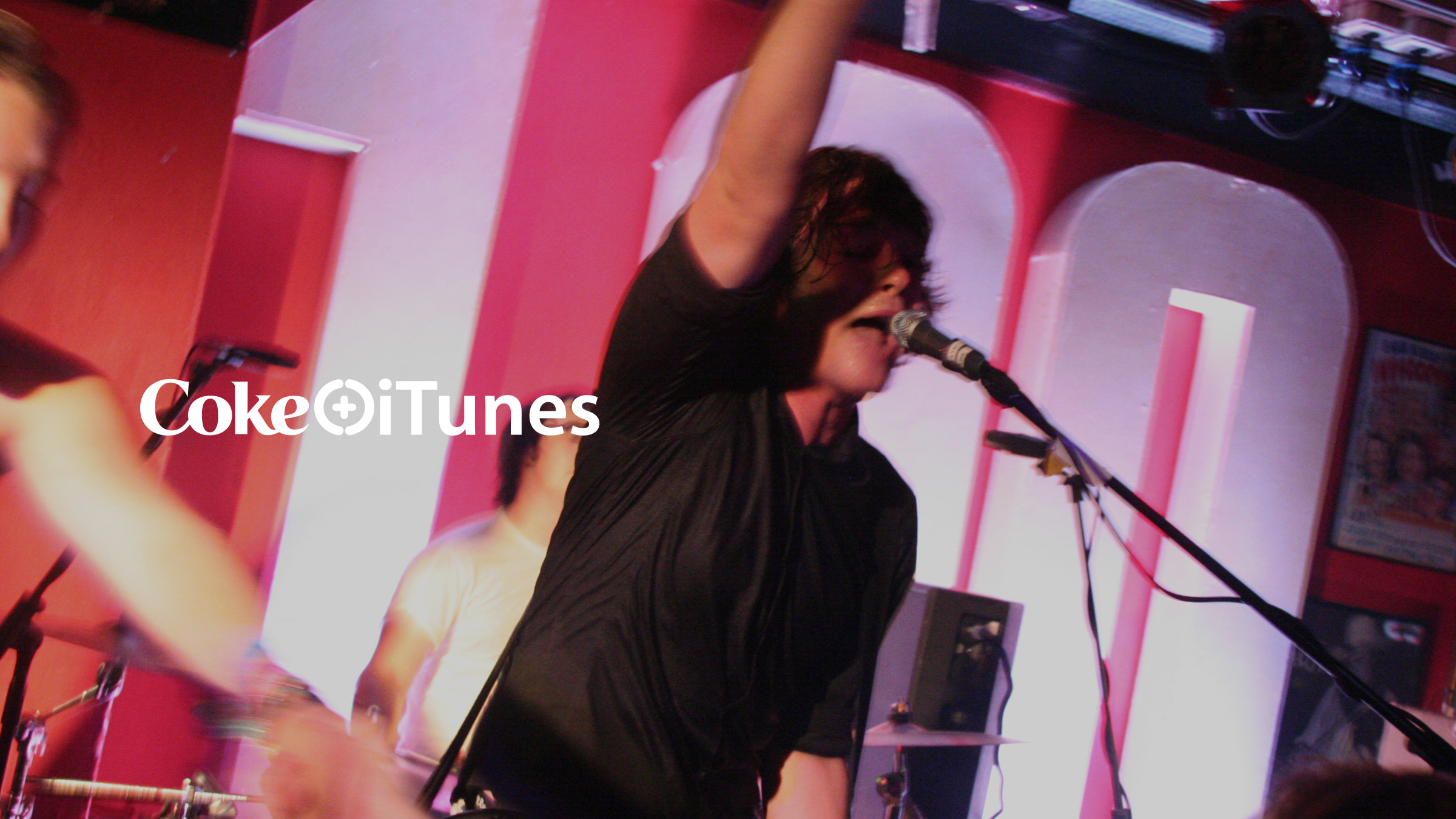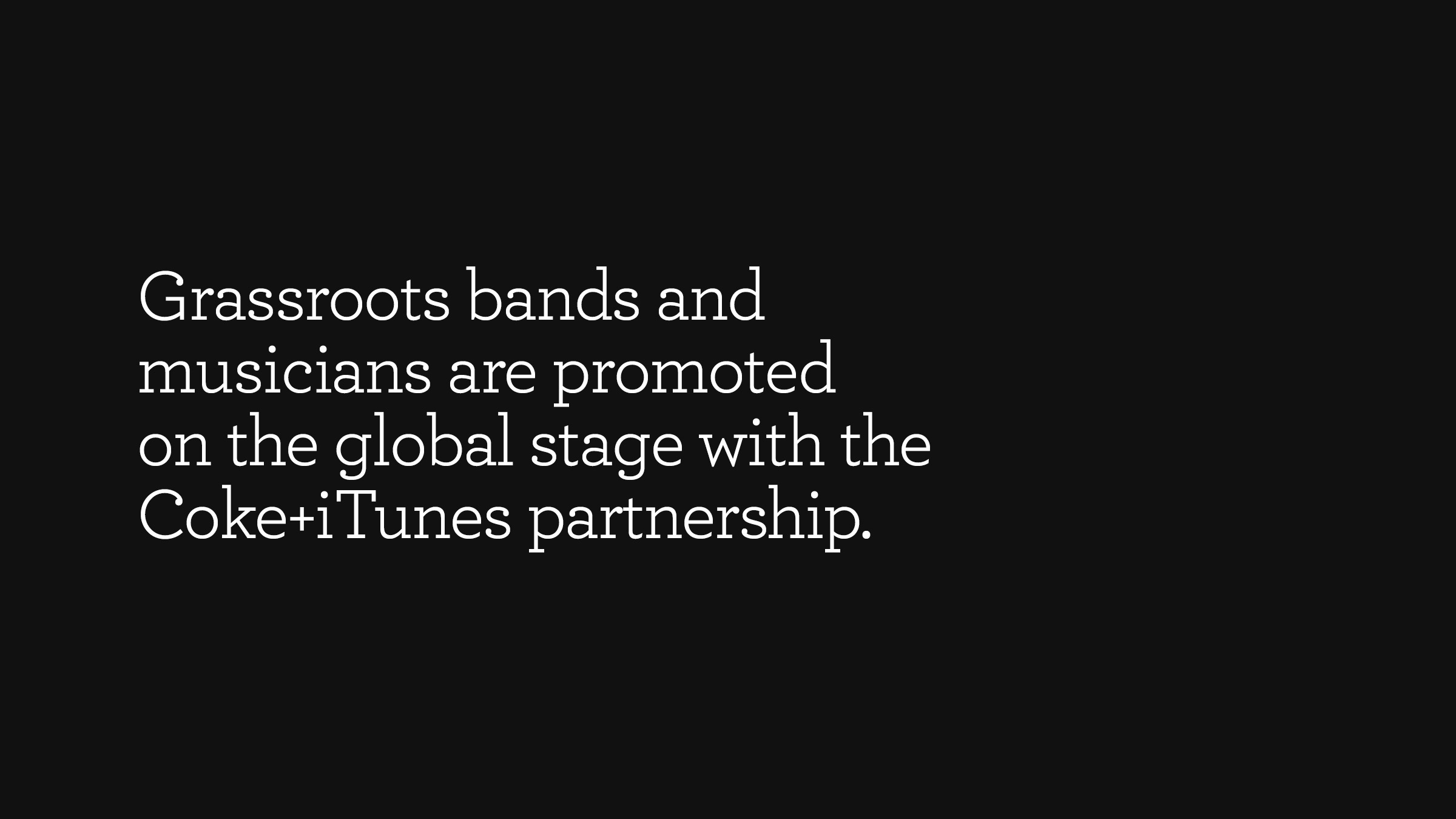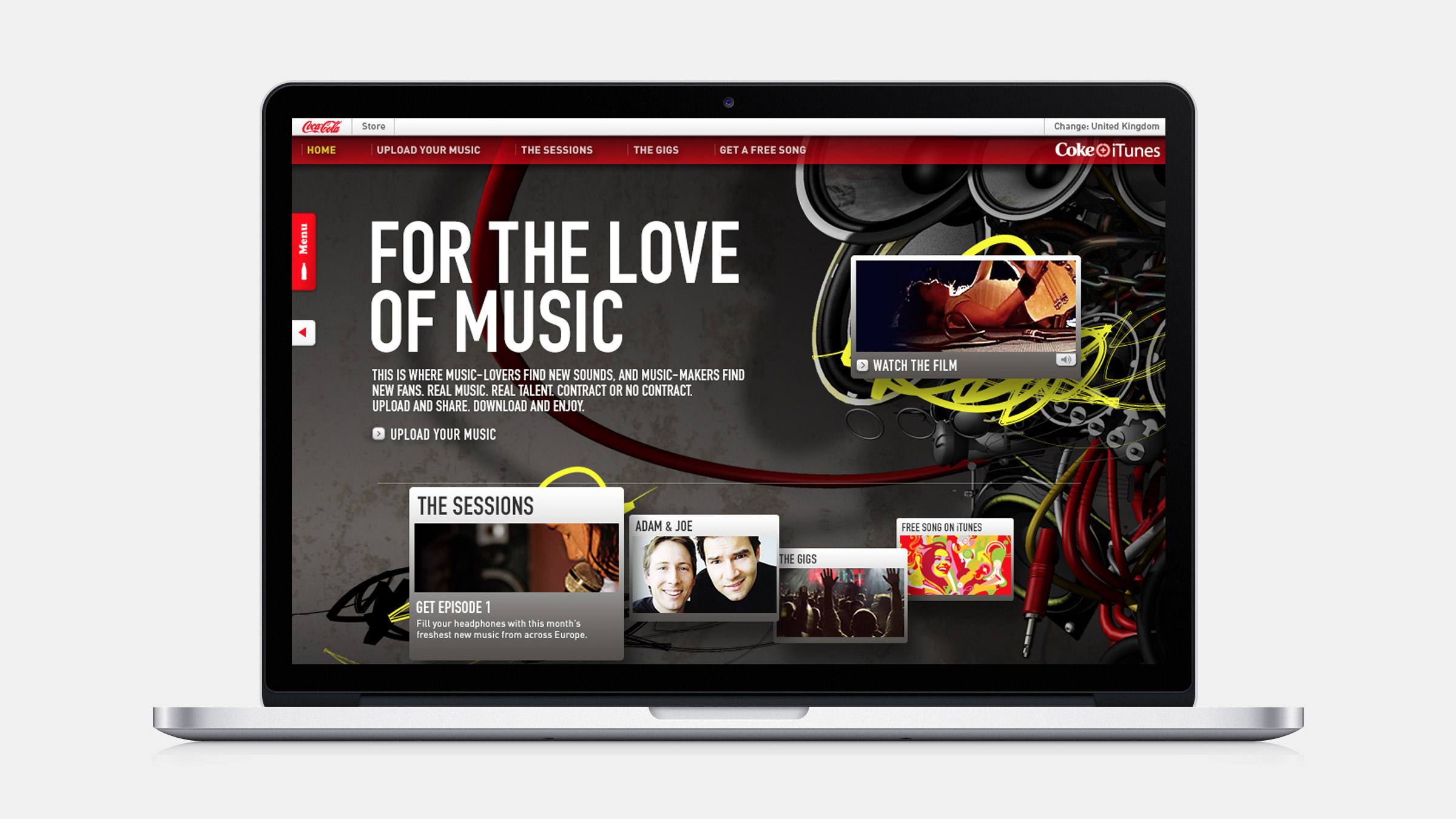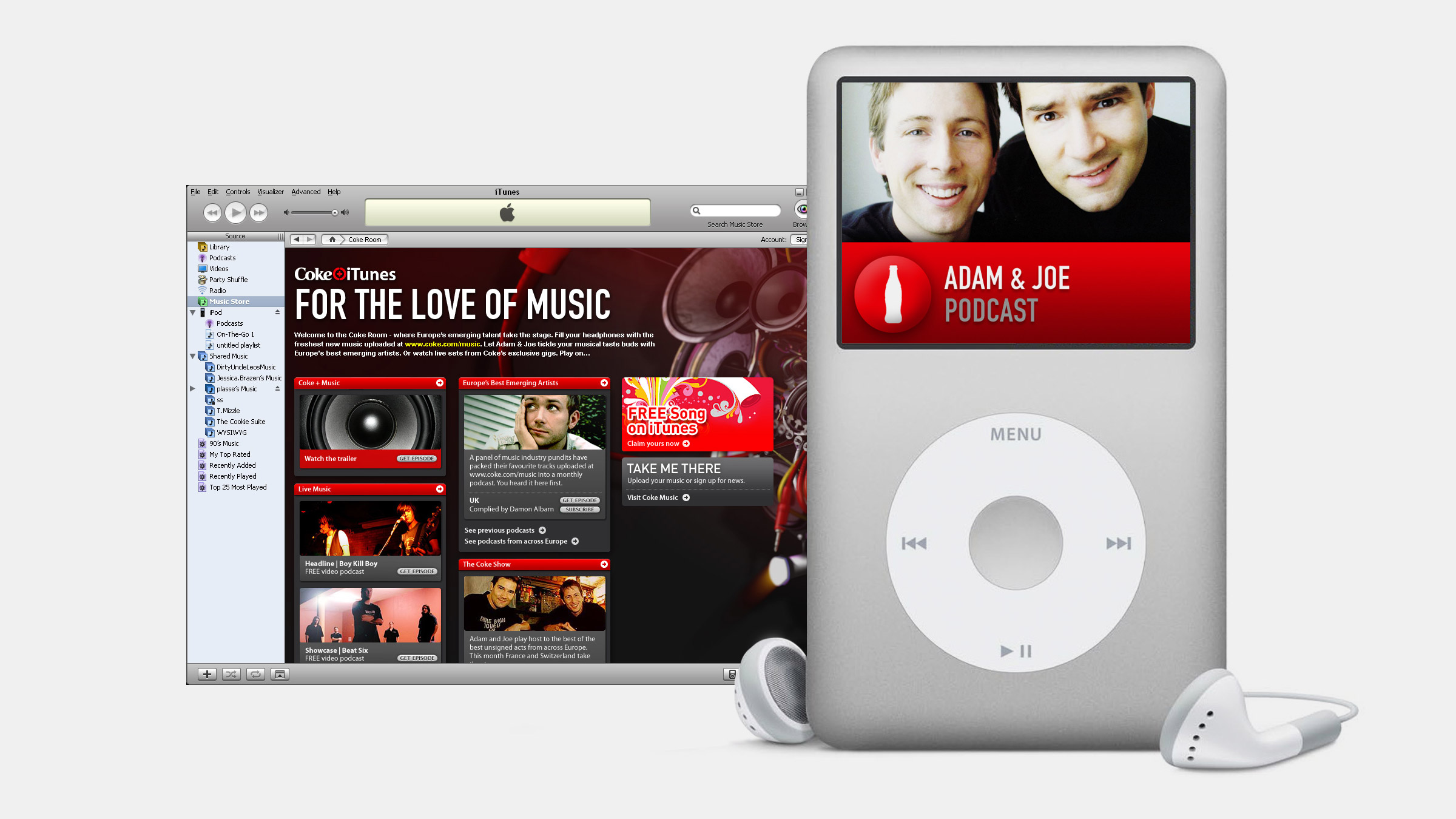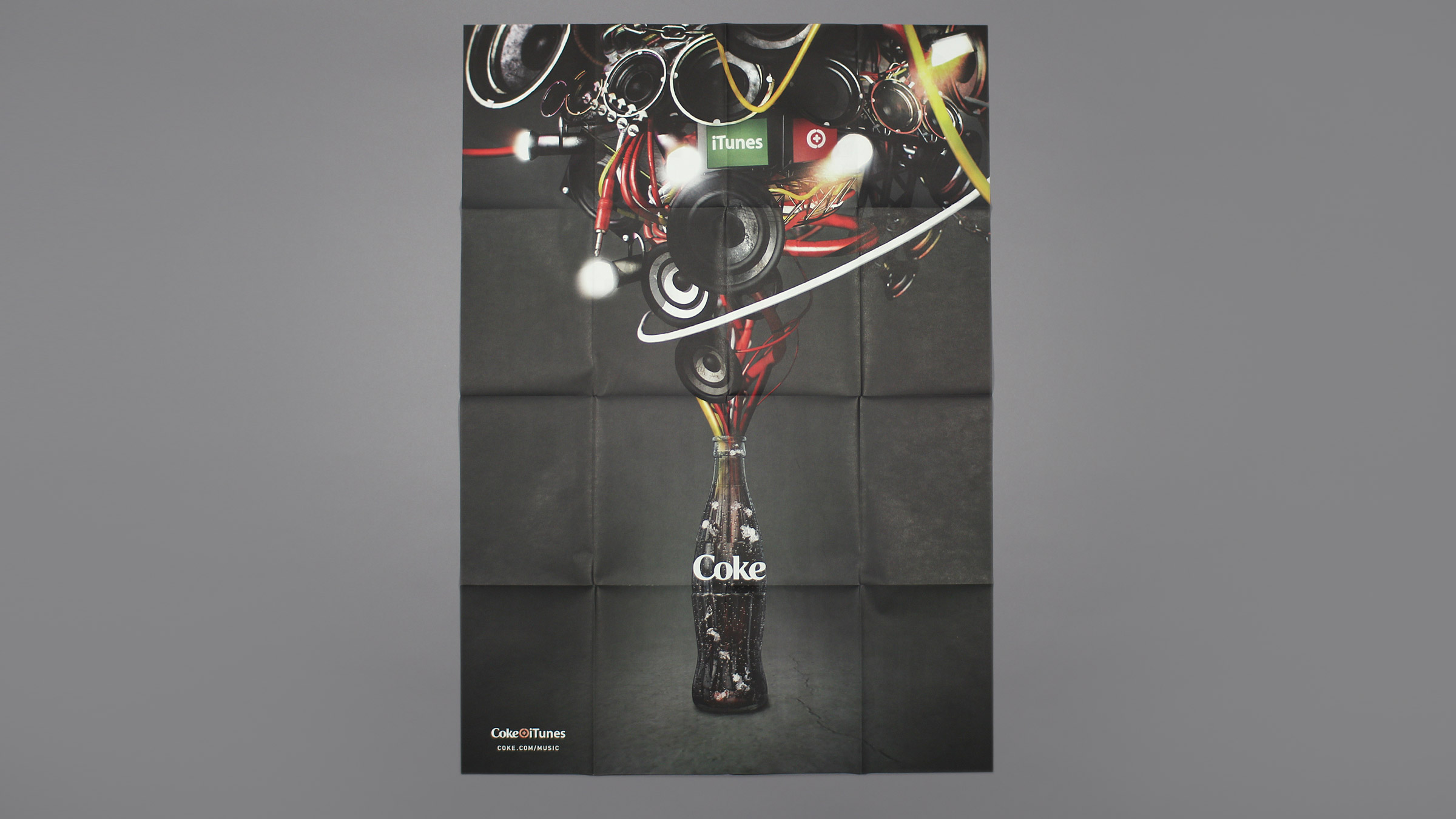 Coke+iTunes
Senior Designer, AKQA, 2007
Coca-Cola partnered with iTunes and I helped design and build a website and iTunes brand channel that celebrated emerging music talent across Europe.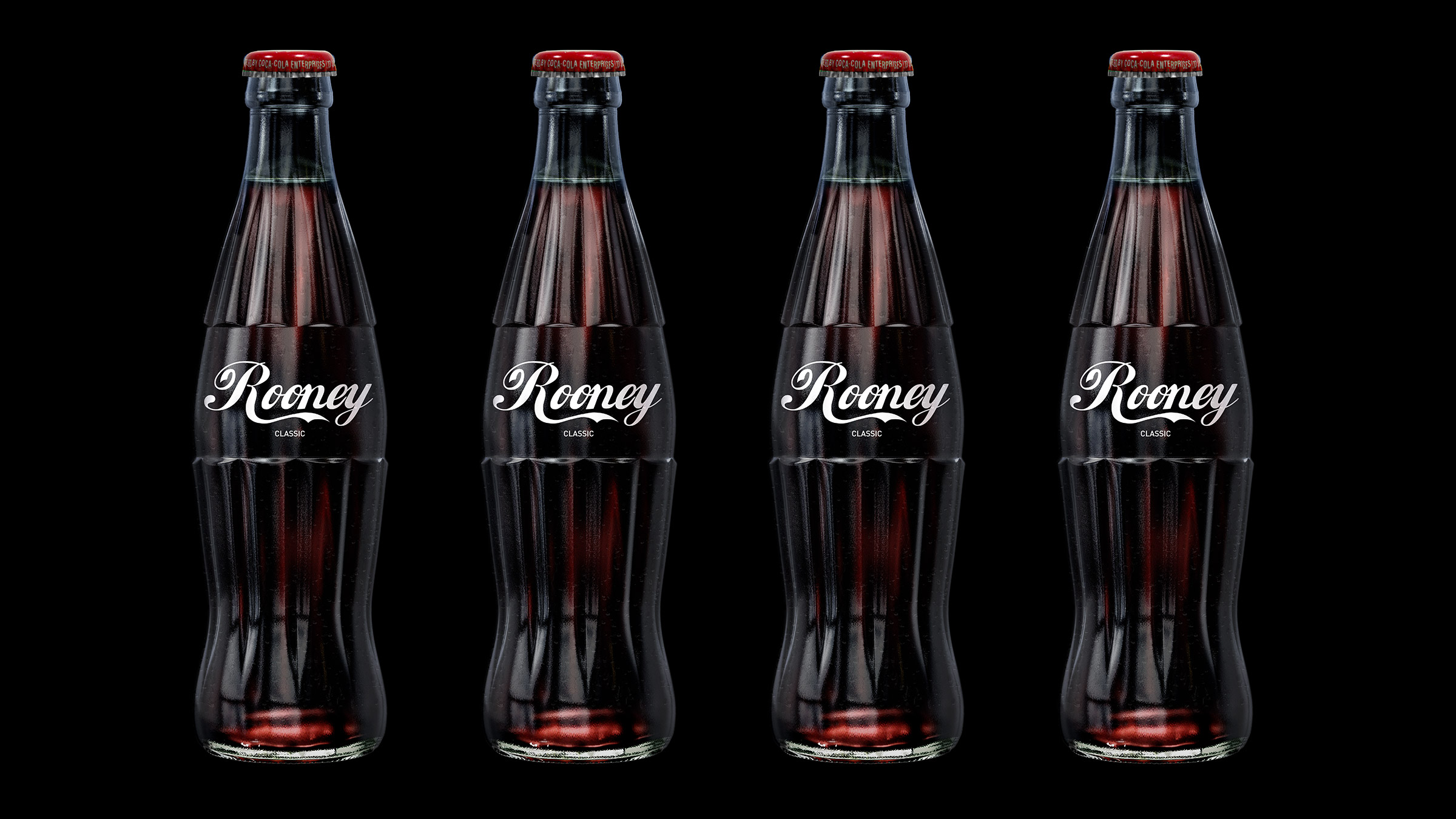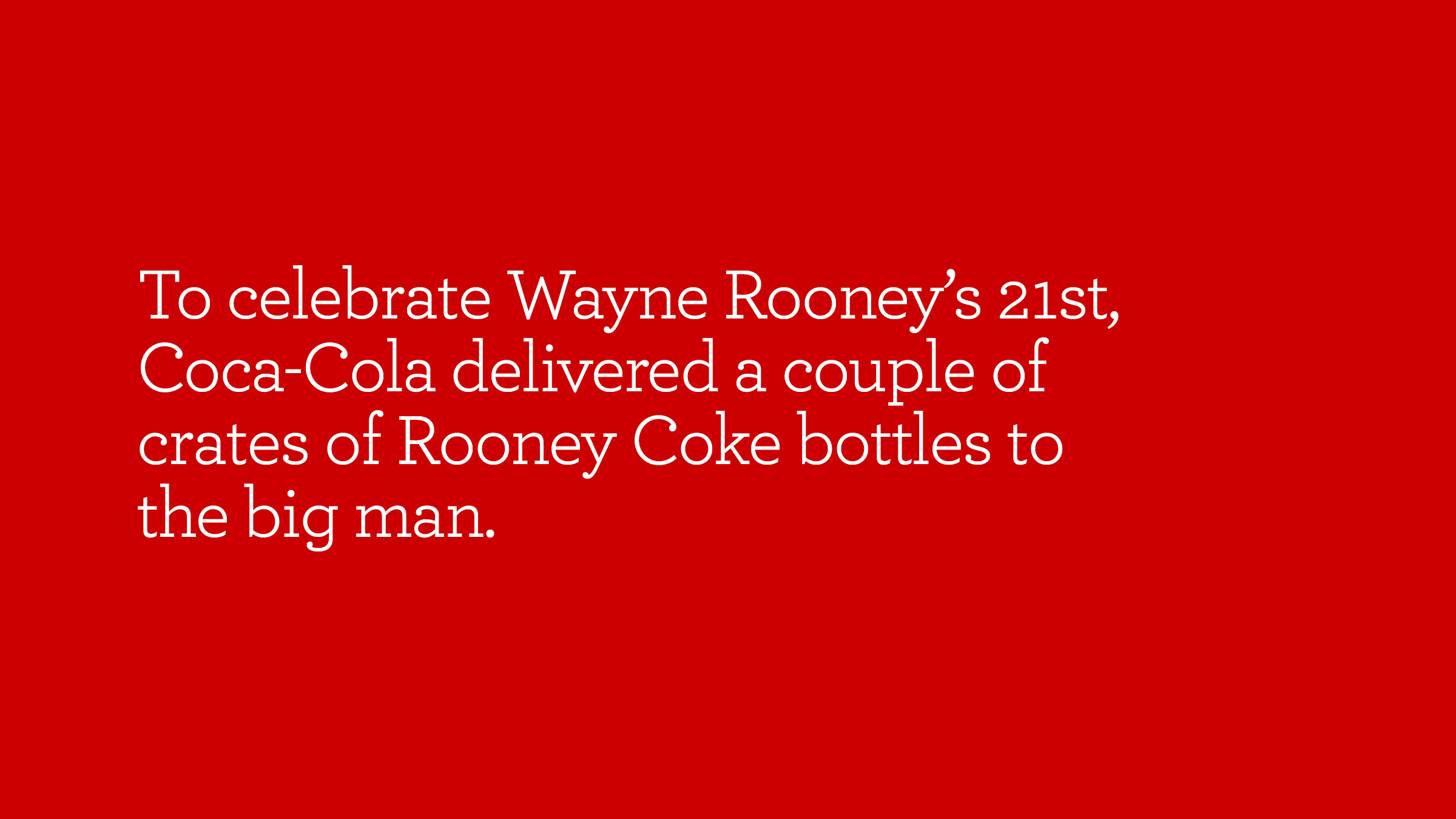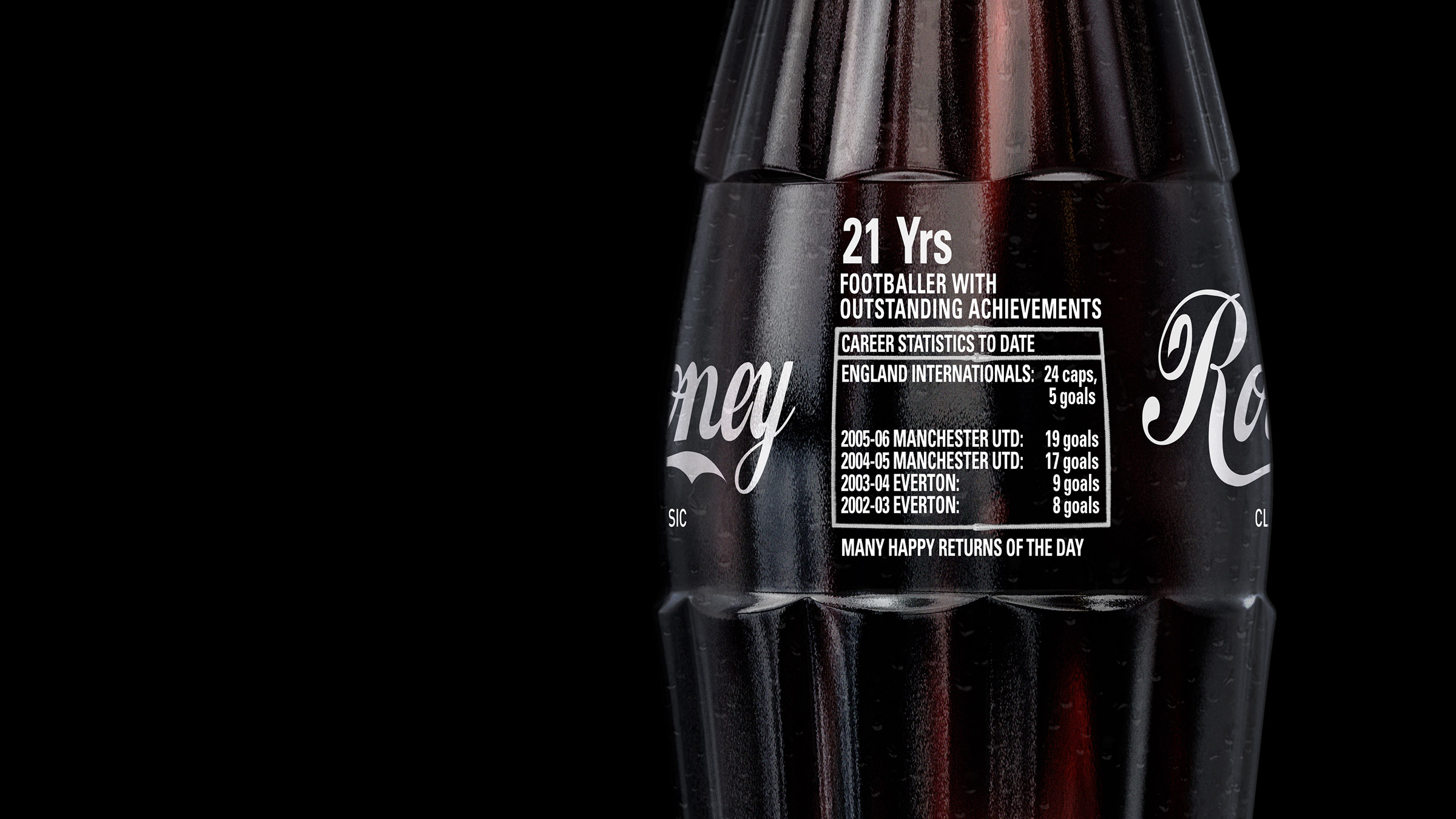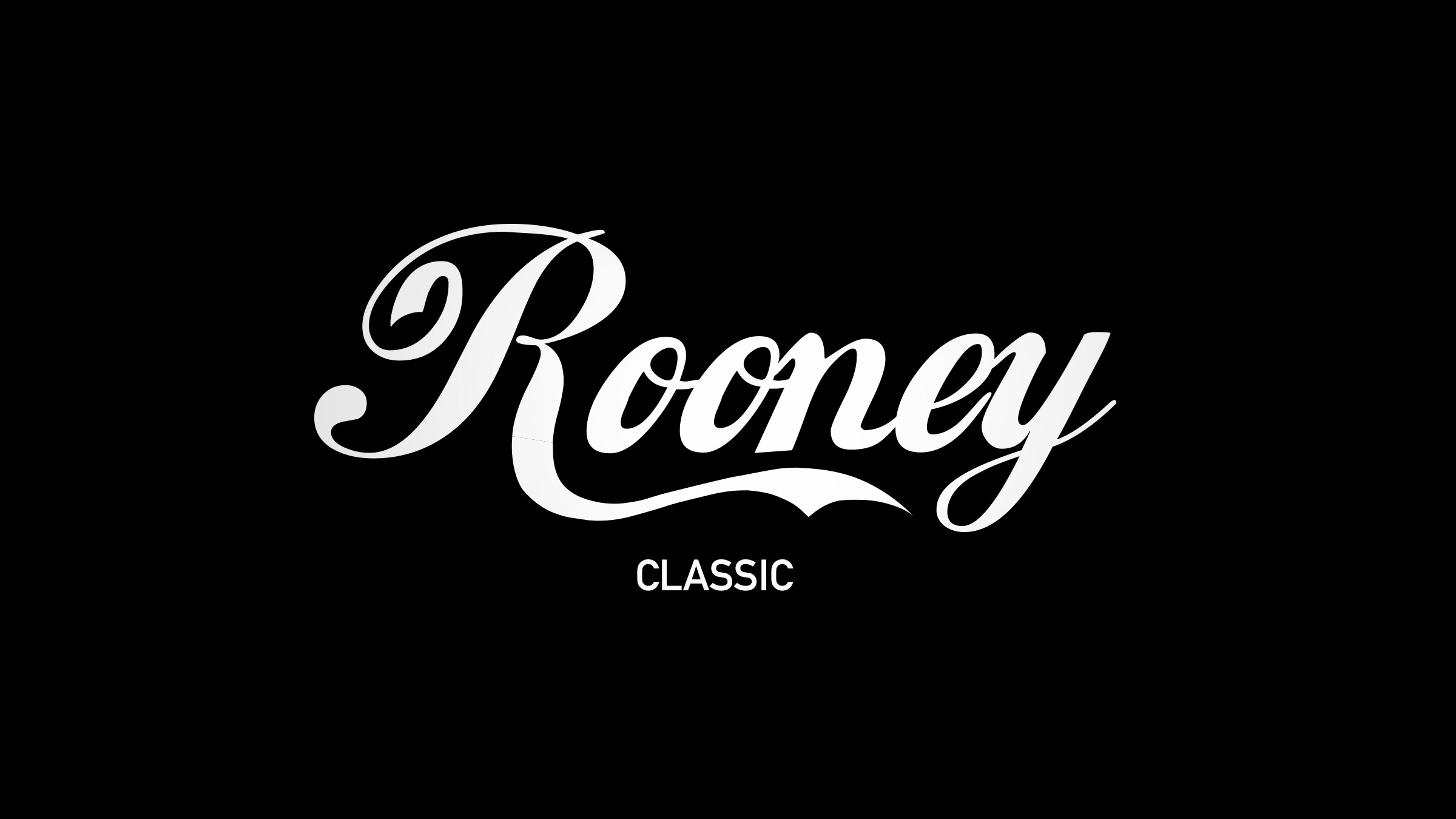 Wayne Rooney's 21st
Senior Designer, AKQA, 2007
What do you give a footballer who's got it all on his 21st birthday? Coca-Cola wanted to send Wayne Rooney a birthday card, 24 hours later, I came back with a simple suggestion - manufacture a few crates of (extremely) limited edition Rooney Coke bottles.